At La Tana Sushi & Drink, the traditions and perfection of Japanese cuisine are painted with flavors and techniques from all over the world. Through a fusion where the senses of the palate will explode as a result of the perfect combination of ingredients and authentic flavors.
In this incredible Gastropub, you will find a fusion of Japanese gastronomy accompanied by an exquisite interior design and relaxed atmosphere that will rise as night falls, to enjoy an unbeatable evening in the heart of Casco Viejo.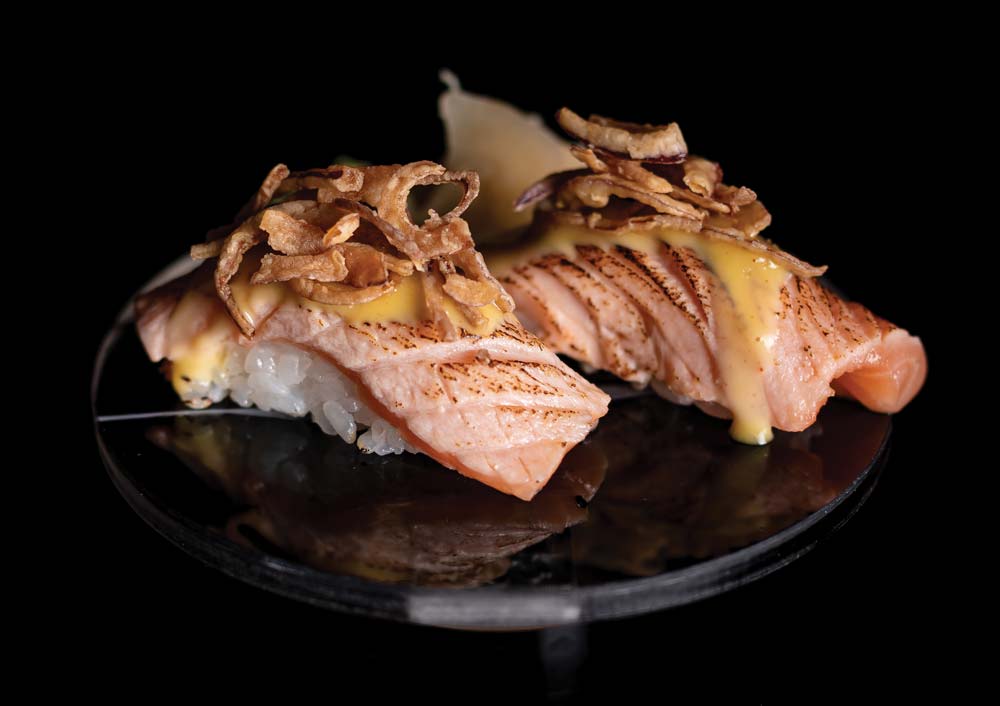 Among the most emblematic dishes, the Nigiri stands out due to the mixture of homemade ingredients that gives a special touch. Likewise, the nights of La Tana are unique, surprising everyone with artists, comedians, live shows and more. In special occasions they prepare the Sunday's Brunch, which is exclusively by invitation.
Follow @latanapanama to stay up to date with all the activities and events of La Tana Sushi & Drinks.