This charming hotel, strategically located in downtown Bocas Town and just a few minutes away from the beautiful beaches and warm waters of the Caribbean, is the ideal place to take a few days off and disconnect from the world with the best service and attention you deserve.
This boutique hotel focuses on high-end design and unique rooms surrounded by the most beautiful views of the ocean and the town. Since you reach the main entrance and get into the lobby you will be escorted by the relaxing sound of the sea, in a rustic wooden atmosphere and beach style decoration. This inviting and warm sensation is also due to their personalized customer service focused to make you enjoy the best experience at Bocas del Toro has to offer.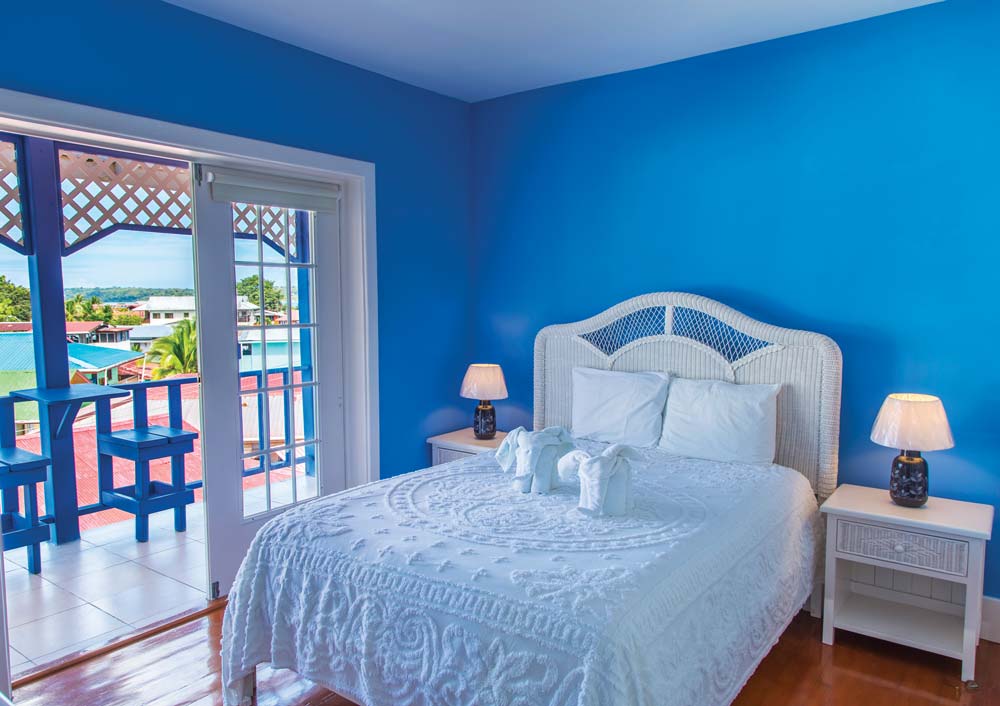 You can choose from their 19 rooms distributed as follows: Ocean Front, Street View and Interior Room. All of them are equipped with TV, air conditioner, private bathroom, free Internet access, daily housekeeping and breakfast included. Among the property' amenities, the hotel offers a beautiful deck with a lounge area where you can rest on a comfy chair while having a refreshing cocktail from the bar ECKL'S@BOCAS or a delicious meal from their restaurant.
You will have a pleasant experience since you first step into this place. And if you're wondering what to do in Bocas del Toro do not hesitate to ask at the front desk where you will be able to book the best excursions and experiences in Bocas and surrounding areas!!! For more information, visit www.hotelbocastown.com or contact them at +507 757-7381 or 6913-2481, and the next time you're planning your trip to Bocas del Toro, stay at Hotel Bocas Town and enjoy the real experience of being in this tropical paradise.