Avantika Thai Kitchen & Lounge is a unique restaurant that preserves the original essence of Thai cuisine with touches of modern ingredients. This cutting-edge restaurant will allow you to live an unparalleled gastronomic journey through Thai cuisine with vegan, vegetarian, and gluten-free options, as well as a full Bar & Lounge with distinguishing cocktails, and over 50 different brands of wines, right in the heart of Panama City.
Located in the middle of the district of San Francisco, easily accessible from 50th Street and with enough free parking spaces to make your entire experience even better, Avantika reflects the contrast between colors, textures and modern styles by providing a multisensory experience that seeks to conquer the customer's palate through an authentic upscale Thai gastronomic proposal, paired with their modern decoration, great ambiance and professional staff that will take care of you from the first moment.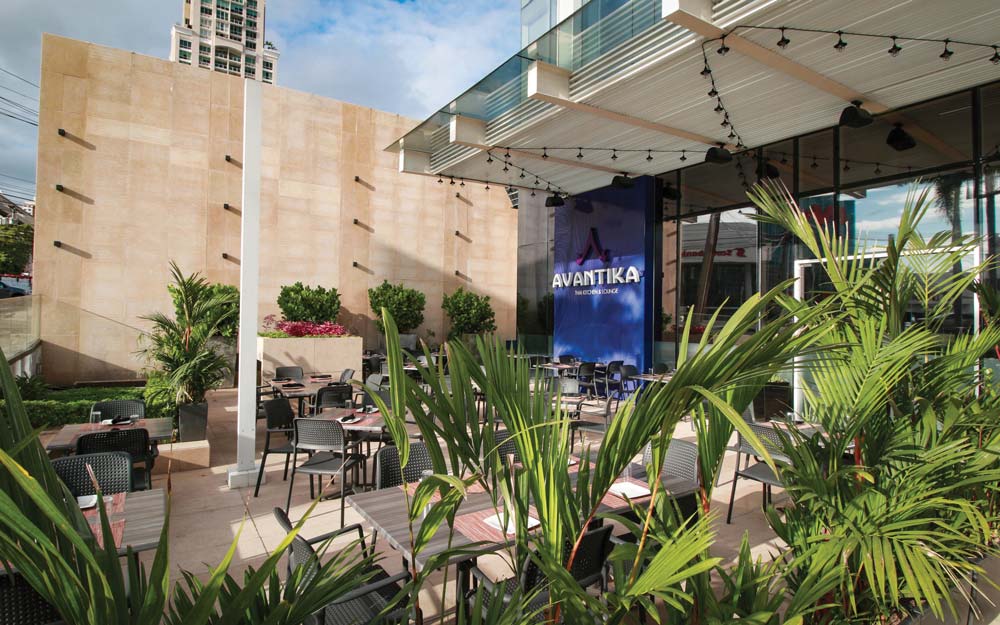 This is also an ideal place to fill the gap between a late dinner and nightlife. With its casual environment that invites you to sit down and try one of the signature cocktails or a bottle of wine, while enjoying an amazing gastronomic experience that will take you through the effervescent Thai cuisine with a renewed menu that will enhance the original flavors. Besides, it is the right place to organize private events, corporate meetings, weddings, Bar Mitzvah, and much more.
The new menu preserves the best dishes that have enchanted the palate of customers while adding some great options that will simply surprise you. From the homemade appetizers, salads, soups, noodles, curry and stir fry that can be also prepared gluten-free, vegan, and vegetarian upon request. The delicious Coconut Shrimp, Thai Style Lettuce Wraps or the delicious Fresh Spring Rolls are among the best homemade starters that can be shared with friends, and either the fried rice, noodles, curry and stir fry are among the best main courses that can be accompanied with any protein of your preference.
For reservations, contact +507 382-3427 / 382-3429 or 6300-3396 (WhatsApp) and follow @avantikapty for more information.