Villa Condesa del Mar is an escape to Paradise. Located in the Pearl Islands of Panama, this oceanfront boutique hotel offers luxurious accommodations, including villas and cliffside suites with direct access to one of the country's best beaches.
The hotel provides a swim-up bar, private beach access, VIP concierge services and breathtaking views to enjoy. Here, you will find everything needed to indulge in an unforgettable time with your family and loved ones.
Enjoy casual poolside lounging and individualized attention from friendly staff members that make you feel at home. Worried about getting around? The hotel also provides a courtesy chauffeur service throughout the guests' stay. Kayaks and snorkeling gear are available upon request. The Contadora Island also offers the opportunity for scuba diving, ocean tours and world-renowned deep-sea fishing.
The hotel offers a breathtaking presidential suite with ocean views and so much more. The master suite inside the poolside villa even has a secret door leading to a private grotto jacuzzi. All rooms have free high-speed Wi-Fi. If you need to catch up with work, they also provide tablets, Smart TVs & personal speakers in every room.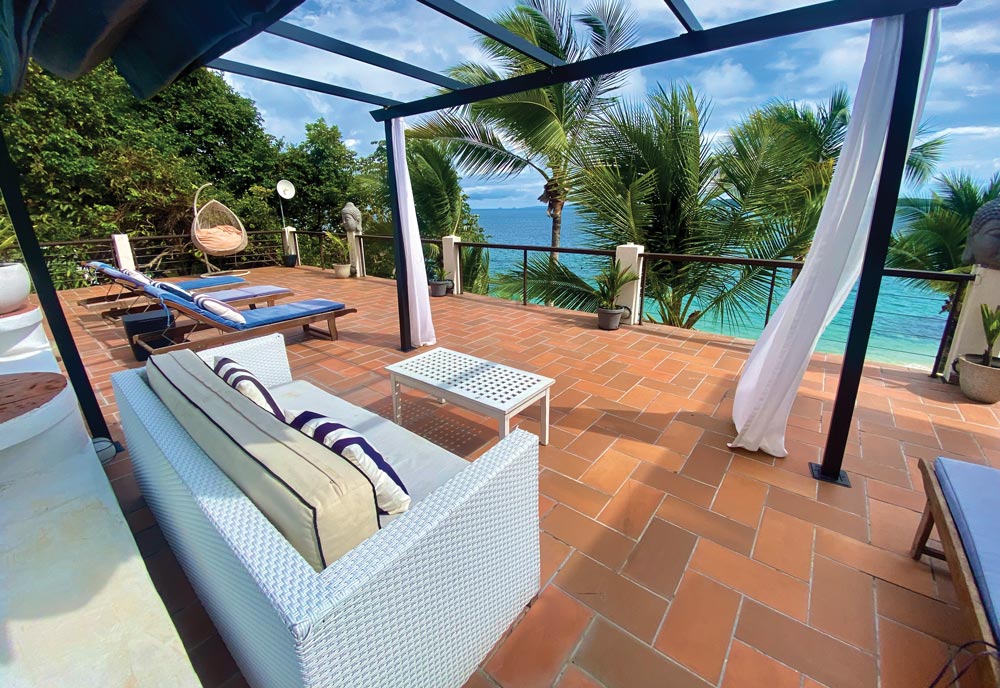 With a private intimate location, breathtaking views and hospitality that goes above and beyond, Villa Condesa Del Mar sets a new standard for what you can expect from your next vacation.