The Wallace is founded on the long-standing ubiquitous British pubs, where family and friends gather for a hot lunch or dinner, a pint of beer or a wee dram of whisky.
Gorse green walls, red tartan tablecloths, stag heads, and legendary William Wallace paraphernalia come together to create a cozy and friendly atmosphere in this one-of-a-kind restaurant in the heart of Panama.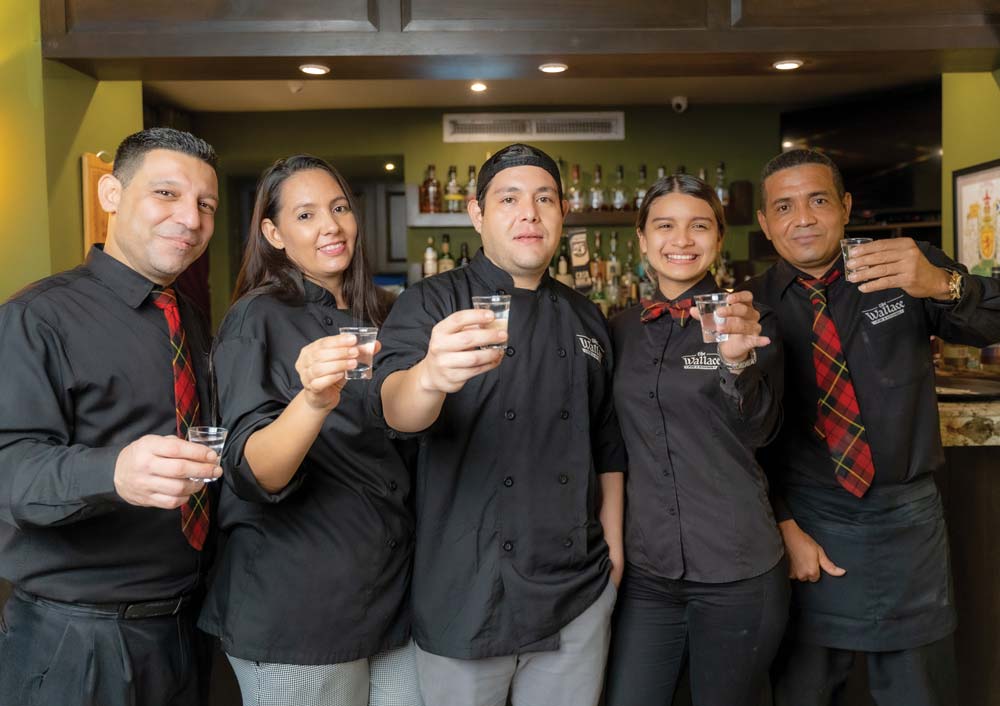 This restaurant offers not just Scottish delights, but British fare in general, which includes the most delicious Fish & Chips (of course with mushy peas), Bangers and Mash with creamy onion gravy, and Cottage Pie, a heart-warming staple from the old country. Come for the Whisky Wings and stick around for the Sticky Toffee Pudding! A good selection of craft beers is available as well as an excellent array of single malt whiskies.
The Wallace's success is thanks to their great team that is always working hard to offer the best experience to the clients.
For more information, follow them @thewallacepanama.