The Garden Restaurant & Country Store delivers farm-to-market fresh home-cooked style meals from recipes passed through the generations.
At 8 AM the aroma of baked goodies and local fresh brewed coffee permeates the air. Biscuits & Gravy, The All-American Breakfasts take the lead in popularity. Blueberry Pancake Breakfast, Granola & Greek Yogurt with fruit are the next favorites.
Lunch Specials are creatively written on a chalkboard and ready by 11. Local favorites are Chicken Pot Pie, Slow Roasted Brisket, Chicken Fried Steak, Pot Roast, Loaded Baked Potato, Reuban, Chicken BLT, Burritos, Tacos, Lasagna, Salmon Platter, 1/4 Chicken Meal, Meatloaf. Pizzas are created with Signature crust and sauce then topped with fresh local ingredients and seasonings.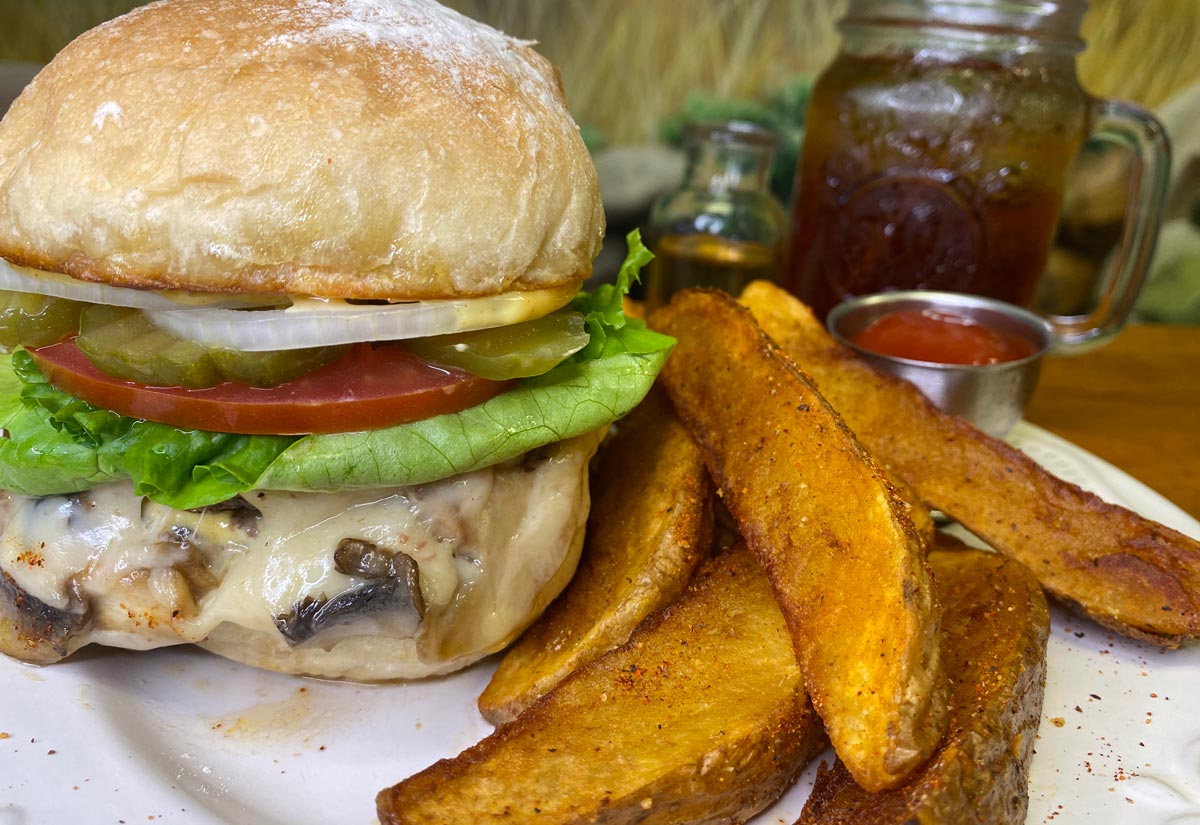 Burgers are quality seasoned ground beef, Angus, turkey, vegetarian, or vegan patties topped with fresh, sauteed, or grilled vegetables, melted cheeses, house sauces on a grilled bun. The Salad Bar has over 32 ingredients to choose from, paired with natural vegetable juices, smoothies, liquados, milkshakes, young coconut water, sparkling water, old fashioned ice cream are refreshing.
In brief, The Garden Restaurant & Country Store offers prompt, courteous service, beautiful atmosphere, quality meals at competitive prices, with a spirit of excellence. This venue has been a popular location on multiple occasions: graduation and awards dinners, bridal and baby showers, birthday, and anniversary parties, and much more.