Inspired by a deep passion for healthy eating and respect for all forms of life of its creator, Thalía Velásquez, Terra Lounge emerges as a vegan and kosher-friendly refuge in the heart of Valle Escondido Wellness Resort. With this vision, the restaurant goes beyond being a place to eat, it is a manifestation of respect, love, and harmony with nature.
Chef Eliecer Nieto's culinary proposal shows that a conscious diet can be diverse and delicious. "Each dish is a tribute to nature; prepared with organic ingredients from their own La Vida Orgánica greenhouses and orchards.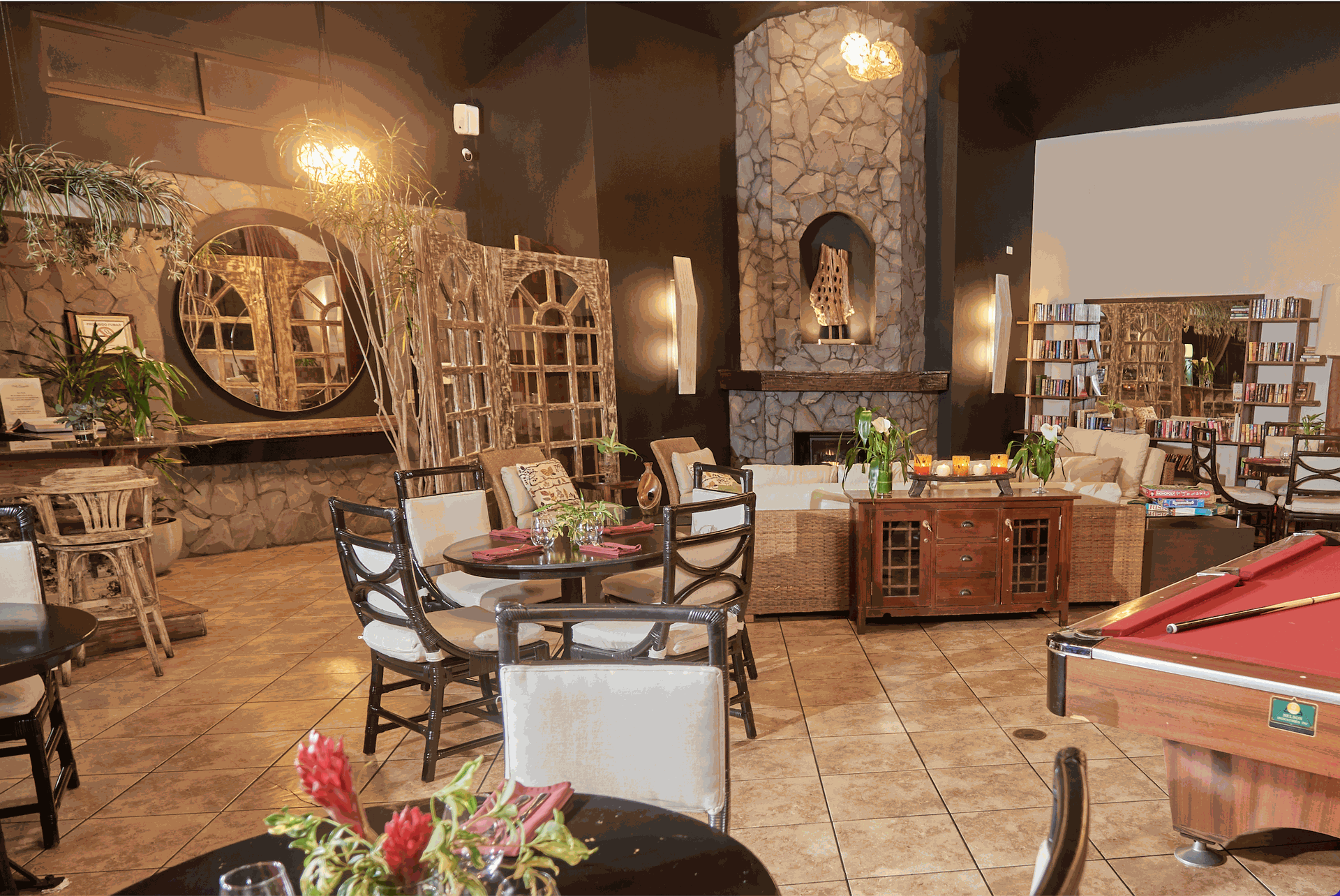 In addition, Terra Lounge houses a library full of books on food, health, and well-being that have inspired Thalía on her path toward a healthy lifestyle. It is not only a restaurant but a meeting space where guests can discover the benefits of a healthy and conscious lifestyle. Come and celebrate life, well-being, and global harmony at Terra Lounge!