Under the slogan "Best Damn Tacos", Tacos Rudos has transformed the Mexican cuisine in Boquete and Panama. Being considered #1 in Isla Mujeres – Mexico, for 3 years in a row, now you will find them in the heart of Boquete, delighting the palate of locals and tourists with an incredible gastronomic proposal.
Real Mexican food prepared by Mexicans has been part of Tacos Rudos success that led them to be considered the best tacos in town.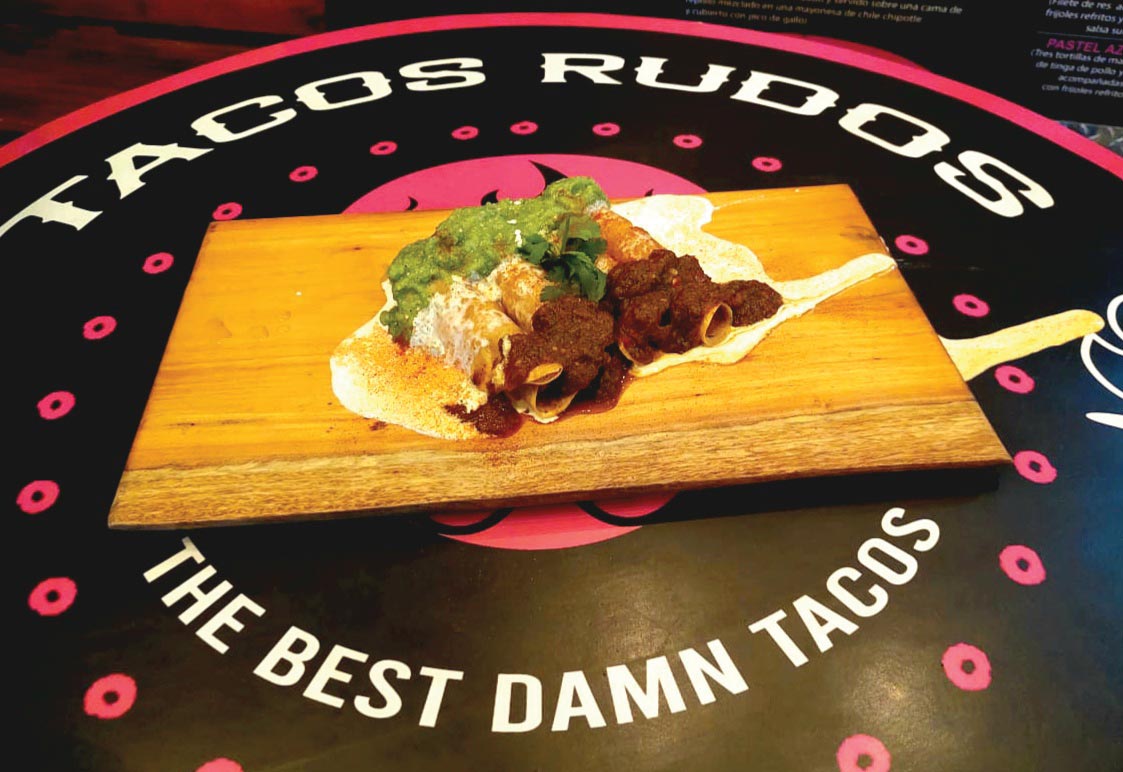 Among the most demanded tacos, El Intocable stands out. This is an original taco with breaded fish served over coleslaw tossed with chipotle cilantro mayonnaise and topped with Pico de Gallo. Followed by El Santo. Among tacos, this is one of the good ones! With pork leg slowly cooked in three different chilies to enhance the flavors.
The menu offers a great variety of options that fit all tastes and levels of tolerance to spices. In addition to tacos, discover the delicious appetizers and main dishes such as La Tampiqueña with beef filet accompanied by beans and Swiss sauce enchilada or Pastel Azteca with three corn tortillas stuffed with chicken mixed with chorizo and cheese, in jalapeño sauce with tomatillo and beans.