Do you want to discover the archipelago of Bocas del Toro and experience the freedom and joy of sailing the Caribbean Sea and traveling to idyllic islands on a luxurious sailboat? With SurfnSail it is possible!!!
Marius and Mireille bought Aventura 1, a 2005 Robertson and Caine Leopard 40 Catamaran, in 2020 and sailed her from Cape Town, South Africa to Panama in 2021 to start their new life in Panama. They fell in love with the beautiful archipelago of Bocas del Toro and founded their charter company, SurfnSail in 2021.
Marius, the captain, has been sailing and working in the yachting industry for over 15 years – mostly on the east coast of America and the Caribbean. He is an experienced sailor, surfer, spearfisherman, and free diver and it has always been his dream to start a charter company in the Caribbean and share his love of sailing and the ocean. He taught his wife, Mireille, how to sail in Cape Town and she quickly fell in love with sailing (and him!) and shared his dream to start a new life in the tropical paradise of Bocas del Toro.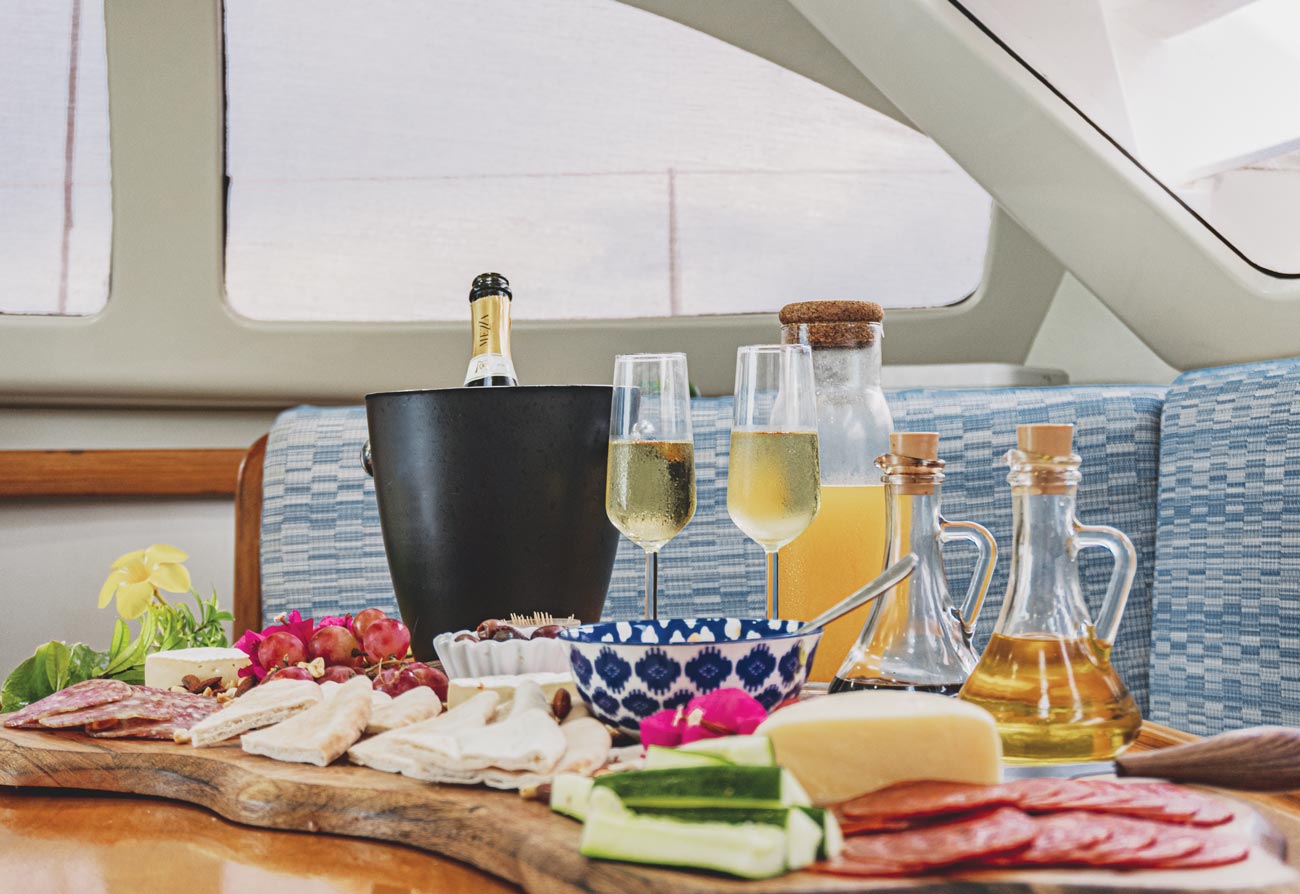 This husband-and-wife teamwill ensure that you enjoy every moment of your trip and reach your destination safely. They go to great lengths to guarantee that you experience the joy of sailing and exploring the beautiful islands and waters of Bocas del Toro in comfort and style! Their charters are all-inclusive, and they will make sure that your every need is catered for.
Discover the breathtaking archipelago and its wildlife, enjoy isolated surf breaks in this surfer's paradise, snorkel, fish, or just relax. Just be prepared for an unforgettable experience!