Sabroso is aromas, flavors, and colors with the soul of Panama.
Come boost your senses, taste authentic cuisine, and be moved by the traditions and happiness of our country.
This original restaurant mixes native Panamanian cuisine with a party and joyful atmosphere where you can enjoy live shows, folkloric dances, musicians, entertainers, and DJs in a place where all visitors can get together, have fun, and be part of an experience that promotes the essence of Panama through its cuisine and folklore.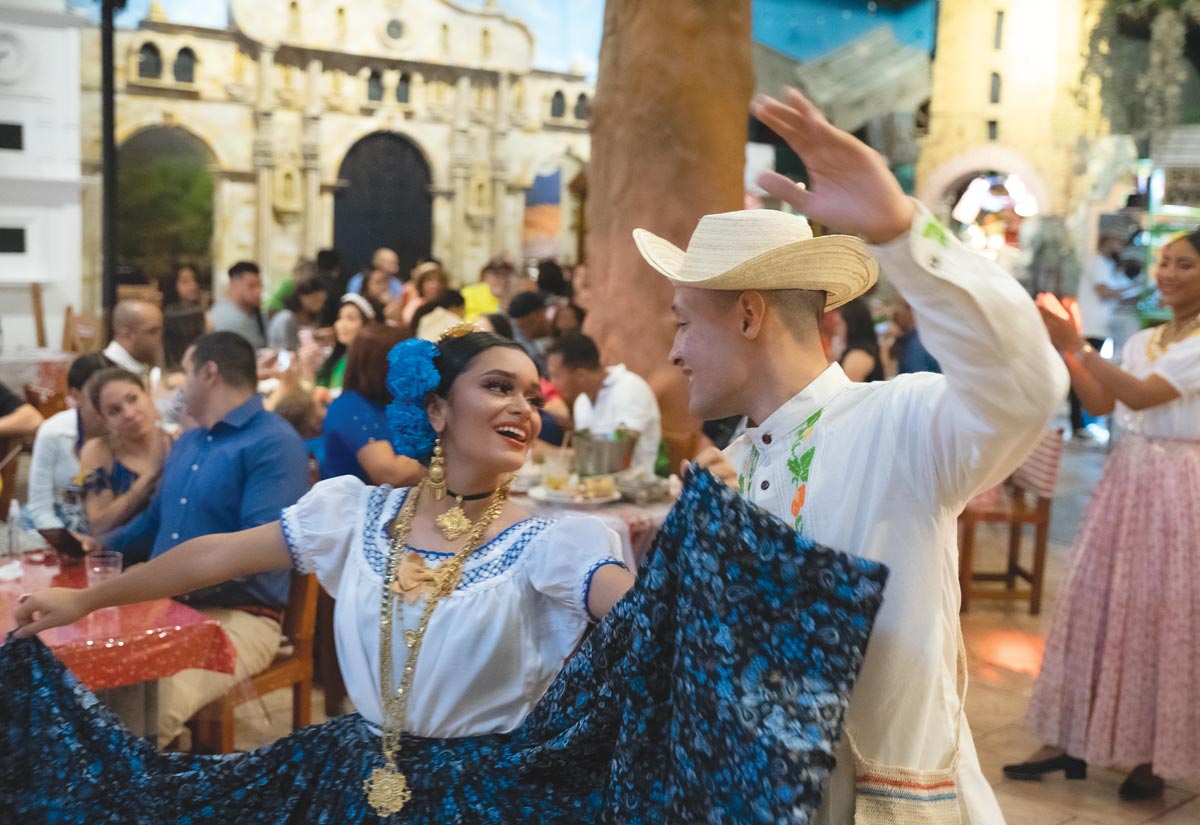 The menu includes a variety of typical dishes, respecting traditional recipes and processes, as well as surprising drinks and cocktails with local ingredients. You can have lunch on the terrace overlooking the sea and enjoy the thematic decoration that will take you to different regions of the country so that you fall in love with the local culture. This is an unforgettable experience that will leave PANAMA in your heart.  
Do not miss the opportunity to have this unique and incomparable experience. For more information and reservations contact them at +507 6221-0079, also you can follow their social medias @sabroso_panama (instagram) & Sabroso Panama (facebook) and visit their website www.sabroso-panama.com