Raw Fusion Bocas is a lovely restaurant and sea lounge located in Bocas Town, Isla Colon, right above the water with one of the best views of the Bocas del Toro archipelago.
The owners, Hector & Marianela got their influence from the Japanese cuisine back in Toronto and, today, they still preserve this sushi tradition through Raw Fusion, which is well-known in Town for its authentic cuisine.
Raw Fusion Kitchen is ready to prepare the best Japanese Fusion dishes in Bocas, with a twist of special Asian ingredients and local products with the freshest Caribbean catch of the day to give you a visual and colorful presentation to captive your eyes. The menu features a great variety of sushi (with vegan options included) Raw Miso Soup, Spicy Ramen, Shrimp Pad- Thai, Gyozas as well as Tuna Crispy Rice, Bocas Sunrise, Raw Special, Makishimi, etc.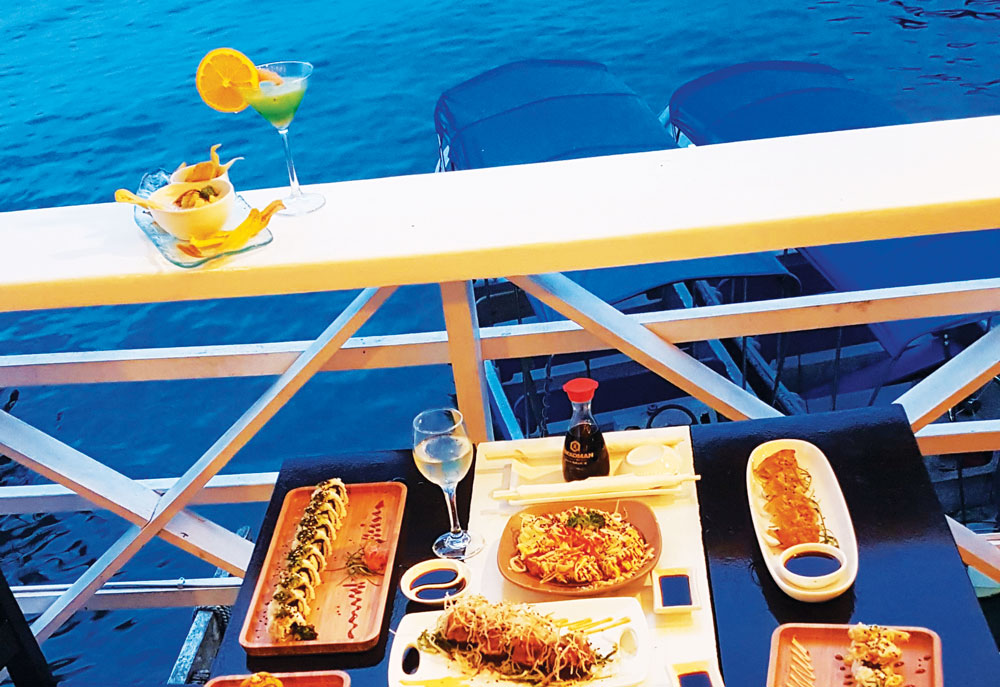 When you first step into the restaurant, you will enjoy the Raw Bar and Lounge with special fruit drinks and cocktails like pineapple mojito or margarita, passionfruit cooler, Spicy Tiger, etc. which perfectly pair with the cuisine.
Another important value for Raw Fusion Bocas besides offering an incredible gastronomic proposal is helping the community by continuously supporting local charity events and taking pride in their name by offering great promotions to locals for a healthy lifestyle in sync with food.