Piso 5 Café Gourmet & Deli is an innovative gastronomic concept that since 2015 has offered an international, healthy, and balanced cuisine, making customers feel at home with every bite, in a cozy space on level L1, in front of the Social Area of Ph Colores de Bella Vista, right in the heart of Panama City.
This incredible fusion between a cafeteria and a restaurant offers an extensive menu to satisfy any craving and diet. Piso 5 Café proposal strolls through various snacks, sandwiches, paninis, small bites, and more, all prepared with homemade bread, as well as more elaborate hot breakfasts such as Típico Combo or Panameñísimo with fried potatoes, eggs, and super crispy bacon.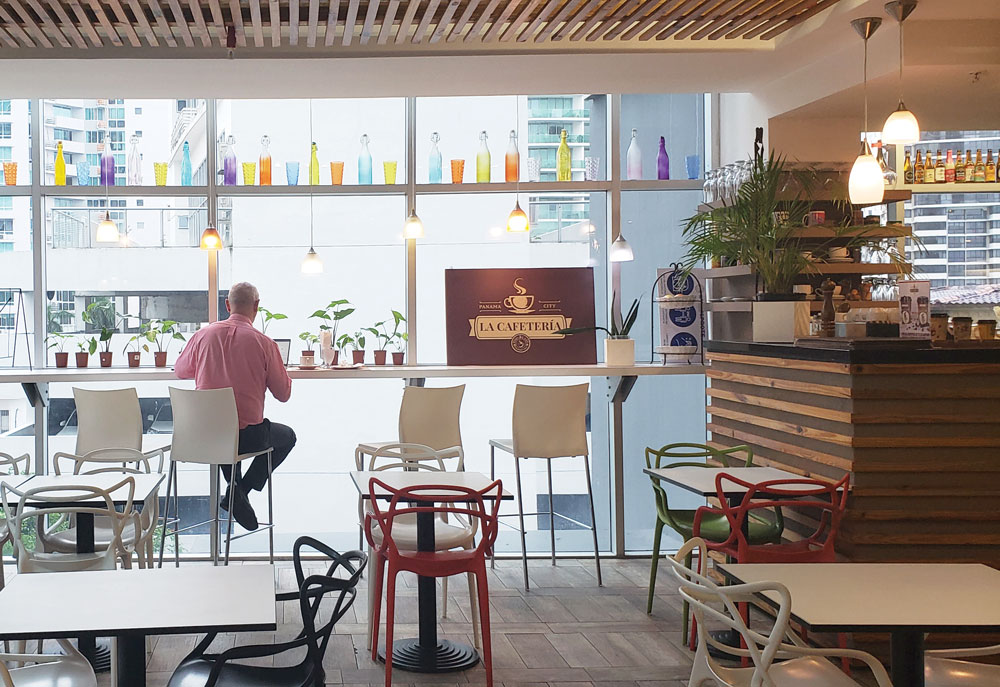 For lunch, the menu is constantly changing, with a different Executive Menu every day, the Chef's Special varies every week, and classic dishes that have enchanted the palate of clients such as the Baked Pork with Chimichurri or the various soups, which are an emblem of Piso 5 Café. Each dish is prepared with dedication and care, by the hand of Chef Orlando Chaparro, who is always looking for new recipes to surprise customers, in an environment so versatile that invites you to spend a pleasant time.
Piso 5 Café Gourmet & Deli knows how to prepare the best coffees with trained professional staff. And what better way to start the day than with a good cup of coffee and an amazing breakfast.