Palma Royale Hotel is located on Main St, in Bocas Town on Isla Colon, Bocas del Toro. Just step out the front door and everything Bocas is famous for is there, from wonderful restaurants, lively nightlife, to the sea!
This family-owned hotel is managed by owners Kelly and Juan Pablo De Caro. Kelly is originally from Michigan and Juan Pablo is from Panama City, married for 17 years, both are deeply in love with Bocas del Toro, its lifestyle, culture, and natural beauty!
Everything in this wonderful place has been carefully designed to pamper each guest, providing hotel brand standards with a personal touch that will make you feel at home. Upon entering the hotel, you will feel the quality of the elegant spaces.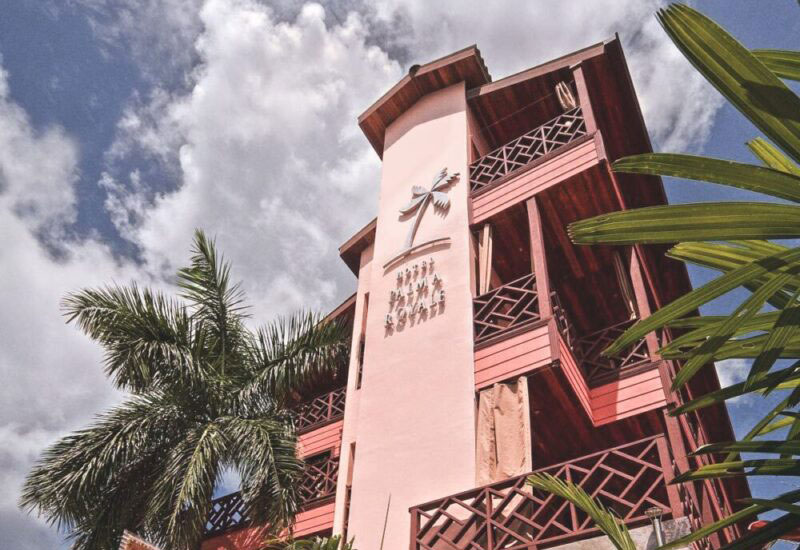 From the main floor rooms with garden terraces to the residence-inspired suites with balconies and sea views; each room has its own personality, great spaces, natural lights, air conditioning, and mini-fridge.
Palma Royale's green philosophy is focused on cleanliness and utilizes high-quality 100% cotton towels and linens. Both shampoos and conditioners are made in Panama with natural ingredients and are available in all rooms in large dispensers to support their green policy and plastic reduction efforts. In addition, BYO water bottles to fill up at the complimentary water dispensers on each floor and help reduce plastic waste.
Complimentary hotel breakfast is served in the Buena Vista restaurant, located just down the street and over the water.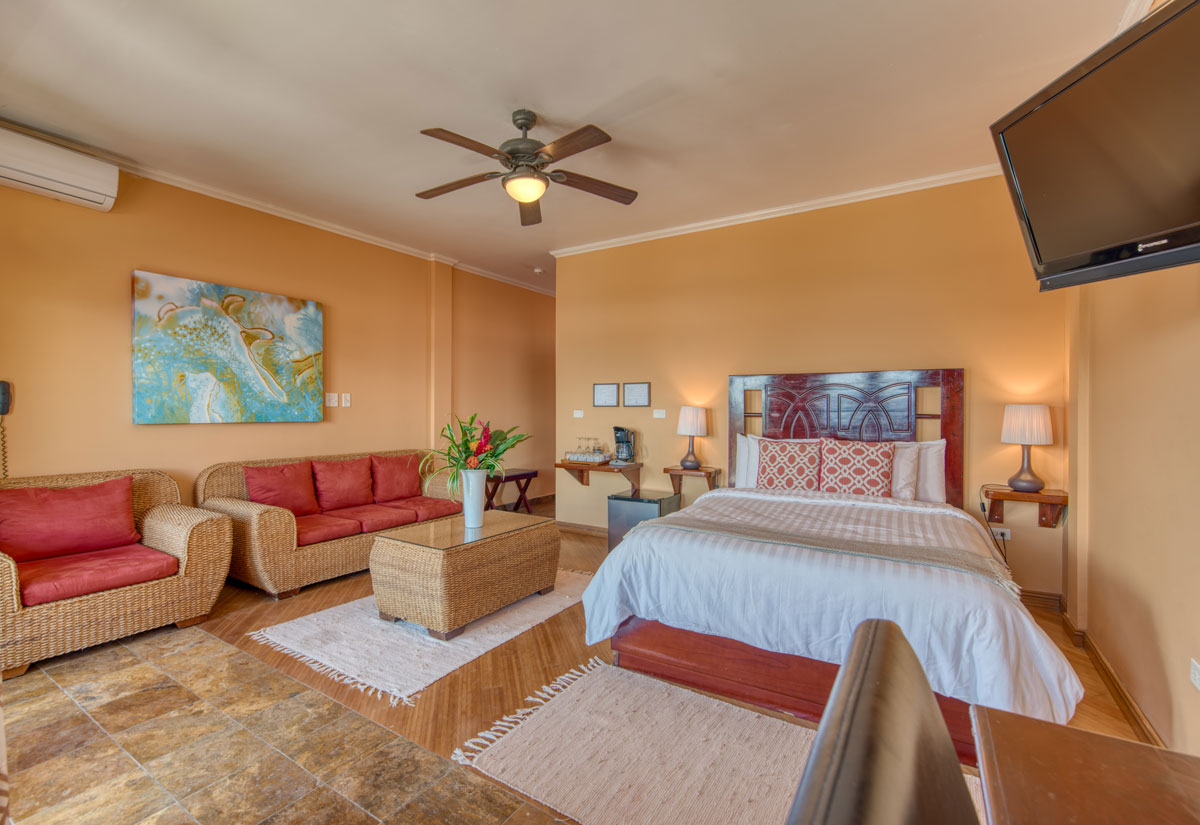 Not only will you enjoy complimentary breakfast during your stay at Palma Royale, it is also open for lunch and dinner with great cocktails, starters, sandwiches, and burgers, as well as seafood, ribs, international fare, and house specialties providing food, drinks, and local smiles since 1997.
Ask for the personal concierge service for excursions booked on the spot or in advance and discover all that Bocas del Toro has to offer assisted by experts that can help to plan your time on the island.