Oasis Bluff Beach is a boutique hotel that offers a luxury off-the-grid stay right on Bluff Beach with unobstructed views of the ocean and incredible ambiance surrounded by great nature.
Under the motto "Sit Back and Relax", Wendy and Simon have created Oasis Bluff Beach and turned it into a relaxed and laid-back place where people feel at home. Here, every little detail has been taken care of to make your visit an incredible experience. From the personal touches, the décor, the unrivaled views from the hotel deck and, also, the incredible restaurant called The View are there to pamper each customer with the best service and hospitality of Bocas Del Toro.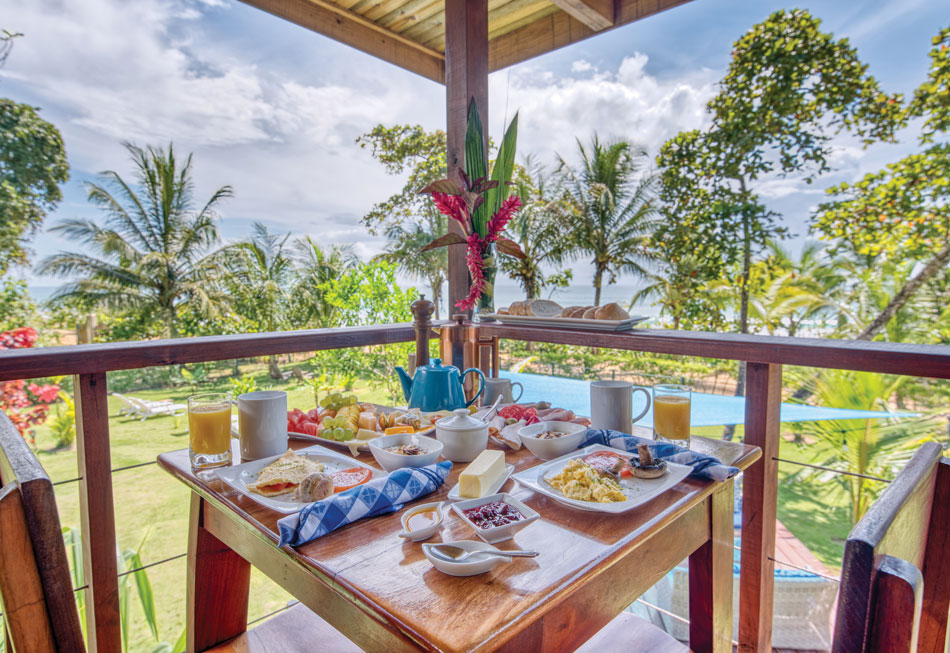 As the hotel is immersed between the beach and the lush jungle, the owners Wendy and Simon, with their extensive hospitality experience, have created a concept where guests enjoy a comfortable stay with luxury standards in harmony with nature, animals, and with each other. For this couple, quality of service is the added value, and their talented bilingual staff are trained to provide the best experience to each client.
The Hotel offers 6 rooms, all unique and beautifully designed with private bathrooms, breakfast is included and stunning views out to the Ocean or the jungle from the terraces. This eco-friendly accommodation has its own solar system, water catchment, and filtration system.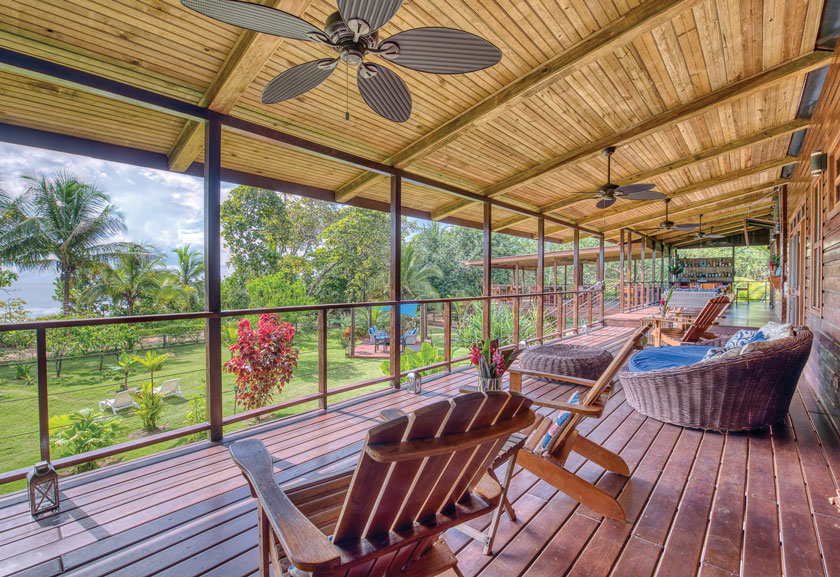 The View is the onsite restaurant of Oasis Bluff Beach. Rated #1 on Trip Advisor for the whole of the Bocas Region. With its cuisine from around the world, The View is open to the public 7 days a week for both lunch and dinner, offering dining on the beach, in the garden and deck, or in the elevated restaurant. The menu changes daily to offer something new and exciting every visit for you to try. Daily specials, like English Fish & Chips on Saturdays, are a must as are many of their signature dishes and the desserts are just divine.
Oasis Bluff Beach is located 7 km from Bocas town, in a tranquil area where you can immerse yourself in nature and walk along the 4 Km soft sand. The Hotel has an incredible beach and ocean to the front of the property and the jungle at the rear so you can fall asleep to the sound of the waves and wake to the sounds of the jungle waking up with Monkeys, Parrots, Toucans, and a plethora of other birds.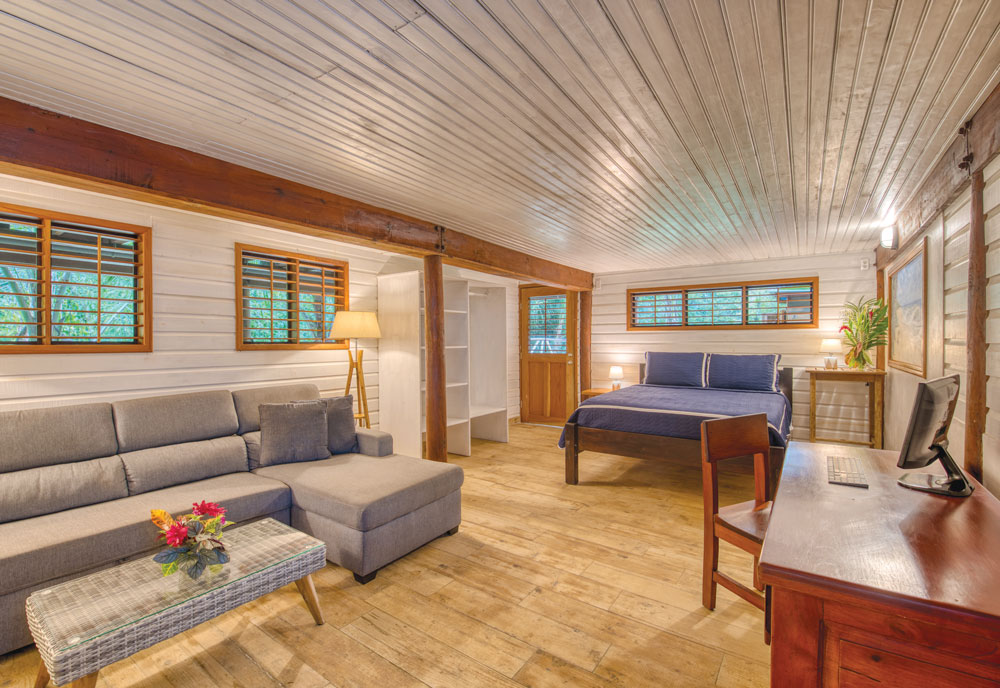 So, if you are looking for a truly unique place for your next holiday or to celebrate a special occasion such as Honeymoon, Birthday, or Anniversary. Visit www.oasisbluffbeach.com where you can find all the information and make your reservation online. Or for Lunch or Dinner reservations you can WhatsApp on +507 6349 8411.