Murphy's California Kitchen Pub or just Murphy's, as it is known by locals, is not just Panama's only genuine Irish pub, but also a restaurant, nightclub, entertainment space, and great local hangout in one of the most vibrant streets in Panama City, Via Argentina.
This place was created to have fun and enjoy a great time with friends in any of its multiple spaces with the best cocktails in town, a great variety of spirits, as well as imported and craft beers, paired with a versatile menu that features traditional American-style dishes with Irish touches.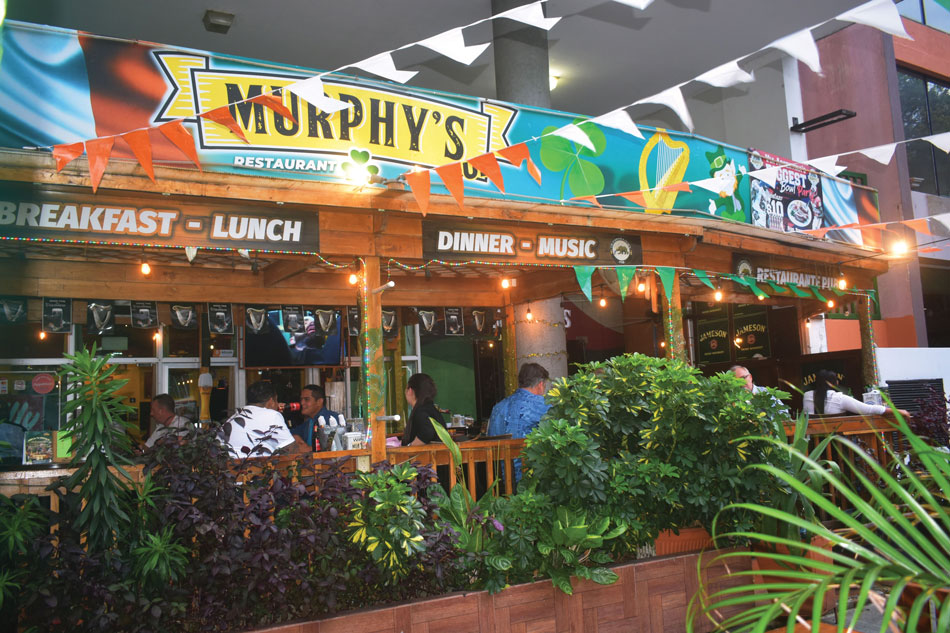 As everyone knows a true Irish pub is only partly created from the decor, the main ingredient is the hospitality, and here it is second to none. By the time you are on your second drink you feel at home that is why we say birthdays, anniversaries, work parties, weddings, and divorces are better at Murphy´s or even just a few cold ones to celebrate a random Tuesday.
Just recently Murphy's Gastronomic nights are a must. Imagine having your own private restaurant for a night. Well, that's what it is!!! All eyes are on you in Murphy's Speakeasy Private Restaurant. One booking per night, 2 chefs, 2 waitresses, 3 hours, open gin bar, open wine, 5-course meal featuring Omaha Prime Rib cooked to you and your guest's liking. King Arthur could not have asked for more!!! Minimum 10 people. Live entertainment packages are also available.