MADU is the recent creation of renowned Panamanian chef Francisco Castro. The concept of this new restaurant is the living reflection of Chef Castro's passion for promoting Panamanian cuisine and taking it to the next level, through the fusion of traditional flavors and local products present in each of his dishes evoking memories on the palate of diners.
In the Guna indigenous language, MADU means "bread" and for Chef Castro, it also means sharing, spending a moment with friends and family enjoying life through food. This belief was embodied in the spaces of MADU, where the kitchen and bar are combined with the main room, allowing diners to appreciate the dynamics of the chef and his team when preparing all these authentic creations.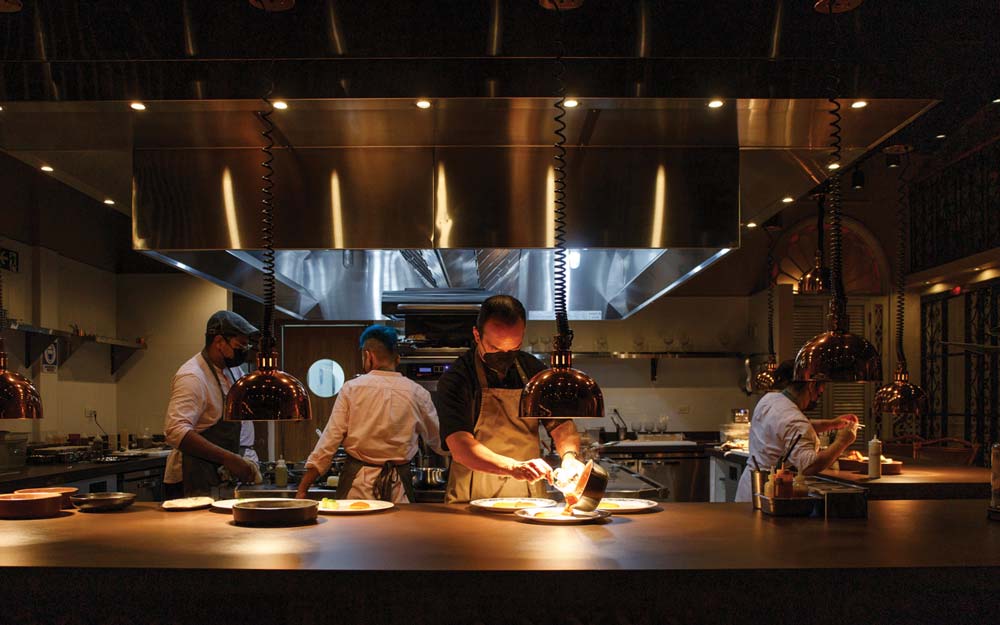 MADU's menu was also designed to share, with simple but unique dishes such as the traditional Torrejas de Maíz that take you to the flavors of rural Panama, as well as eggplants with sausages from Las Tablas, homemade tortillas with pork or the delicious Crispy Octopus with pepper sauce. Among the main dishes, the Organic Half Chicken marinated with seasonal citrus, Grilled Entraña, Grilled Prawns or the Afro-Caribbean Fishing stand out.
MADU supports conscious and sustainable consumption, that's why they work with small local producers to guarantee fresh products as well as responsible fishing, which makes its menu as versatile as the availability of seasonal products. This is an evolving and environmentally conscious concept that invites diners to enjoy the diversity and culinary richness of Panama while leaving a positive footprint for a better future.
Come and enjoy Chef Castro's kitchen at MADU and discover the incredible spaces, outdoor terrace, event room and excellent service from the first time you step into the restaurant. Follow MADU at @Madu.restaurante for events, reservations and much more.