In 2013 Tortillas Maya came to Panama to become the best and most important Mexican-style tortilla factory in the country, providing a product of the best quality and service to all customers, for which they are called "Tortillas Masters".
After years of hard work, the owners realized that the 100% Mexican food experience was not complete and decided to create Los Tacos De Villa, in honor of Doroteo Arango, better known worldwide by the nickname of Pancho Villa.
The success of this proposal positioned the restaurant in the gastronomic movement of Panama City and made Los Tacos de Villa a mandatory stop to taste the original tacos that range from the traditional Taco al Pastor as prepared in Mexico City, passing through the Michoacán-style carnitas, to Suadero or the famous Jalisco Beef Birria, always with exceptional quality.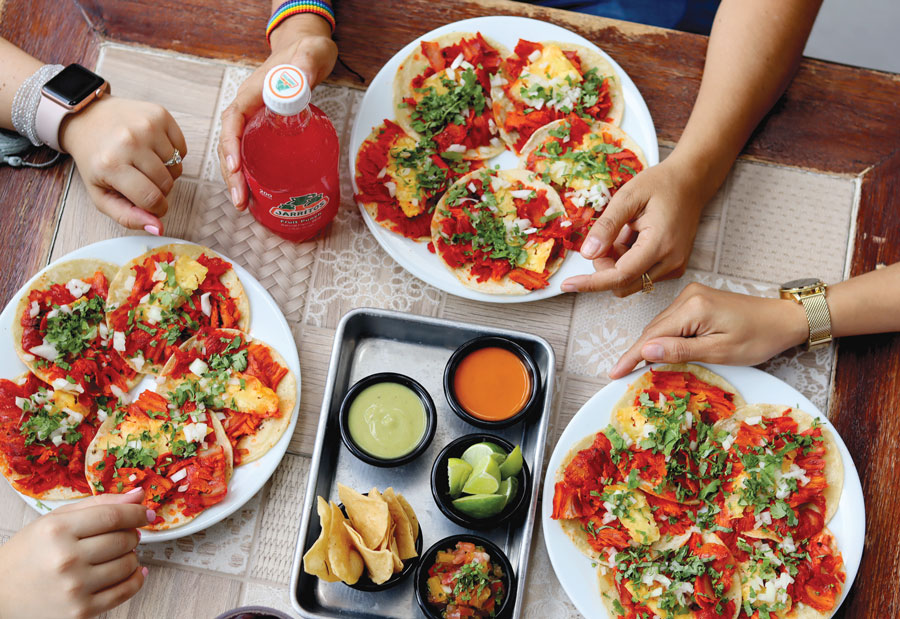 In addition, the mixology at Bar de Villa is based on characters from the Mexican revolution such as the Adelita cocktail, inspired by the famous guerrillas made with tequila, pineapple, passion fruit, and lemon, as well as the Don Villa, a base of mezcal and ginger, among others.
In addition to the original branch in Bellavista, Los Tacos de Villa opened a second branch in Brisas del Golf in 2021, thanks to the trust provided by regular customers.
Come and enjoy all the activities, events, and promotions at both branches with the best service and quality that always makes you come back for more.