Lazotea Panama is the gateway to the emblematic Casco Viejo and its exuberant gastronomic scene. This authentic restaurant lights up the evening of diners with an incredible signature culinary proposal that harmoniously blends Latin American flavors with world influences on a spectacular terrace with the best views of the city.
Led by renowned Executive Chef Jorge Rausch and his impressive gastronomic background, each dish is designed to impress and raise the standards of local cuisine to the levels of any cosmopolitan city. Chef Rausch, hand in hand with the Sous chef, works tirelessly to ensure the success of each dish while creating an innovative and surprising gastronomic experience.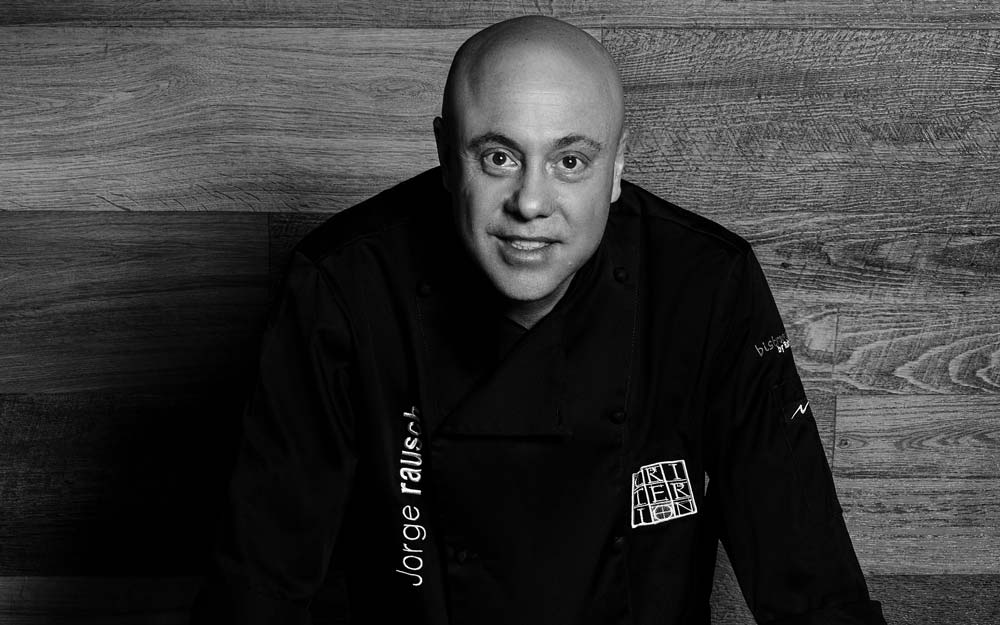 Among the specialties of the house, the delicious Fricassee of Mushrooms stands out, as well as the refreshing Octopus Ceviche, Shrimp Tacos of Jicama Shells (unique in Panama), the original Salmon Tartar with Oriental sauce, and more. Some of the dishes designed to share with friends and should not be missed in this gastronomic experience designed to take you on a journey through the most authentic flavors of the world.
This journey is enhanced by a great menu of main dishes, where each creation bears the signature of Chef Rausch. Among these, the delicious Burrata Stracciatella with tree tomato emulsion stands out, as well as the Pork Knuckle with Boronia puree or the Lamb Stew with green banana puree, coastal serum, avocado emulsion, onions, pickled shallots, and crispy beet.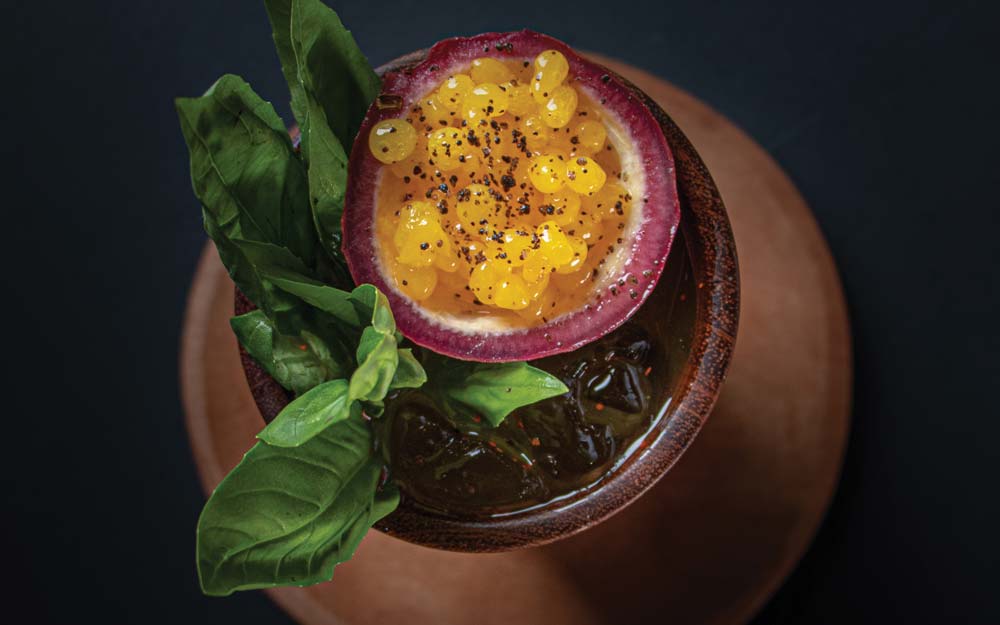 Lazotea's kitchen blends in perfect harmony with the original signature cocktails prepared by renowned mixologist Raymundo Frías. The magical nights of Lazotea are created behind the bar by mixing innovative recipes with local products, making each cocktail a unique experience. Among Ray's exclusive creations we can highlight Lazotea Sunset, Peach Moon and Camino al Cielo. You just need to ask for the Signature Menu and be amazed!
Lazotea has the privilege of featuring large spaces, as well as two areas that guarantee great versatility. From the Rooftop you can enjoy an incredible view of the city and the amazing bay, being the ideal place to enjoy a Panamanian sunset. This space has a VIP area and a swimming pool. Inside, the restaurant offers an exclusive room suitable for corporate and social events. Always complying with biosafety standards to offer safe spaces for everyone.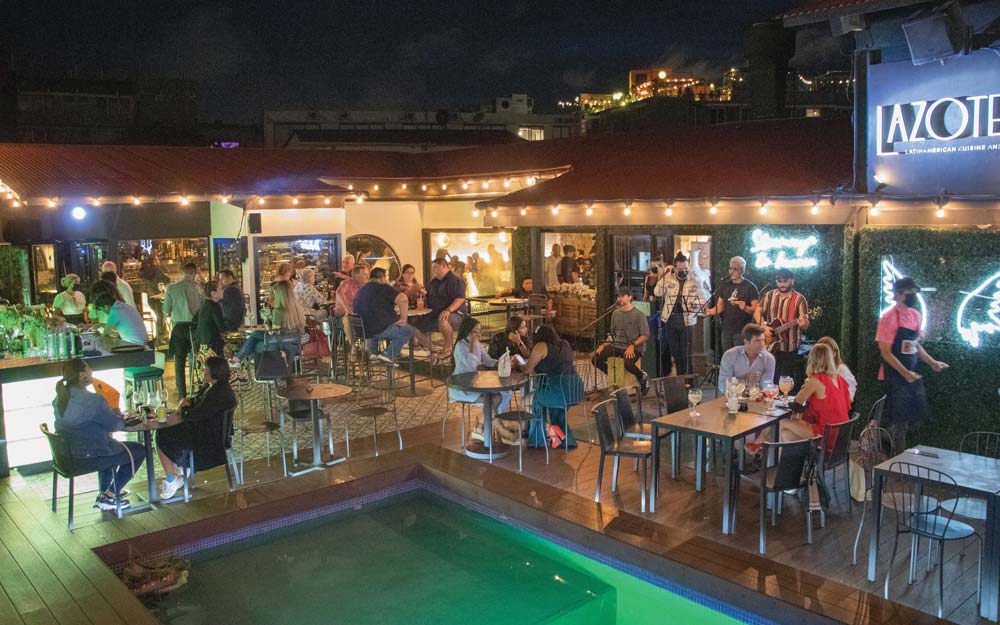 In short, Lazotea offers the best ambiance with live music, DJs, incredible mixology by Raymundo Frias, and a high-level gastronomic proposal prepared by Chef Jorge Rausch.
For more information please contact us at +507 6851-6431 or you can create a reservation at [email protected], also you can follow us in facebook Lazotea Rooftop.