Since La Strega opened in Caracas, Venezuela in 1990, this restaurant has positioned itself as one of the preferred restaurants by delivering quality, service, and a lot of passion in each of the dishes. In 2016, the owners decided to open in Panama - Calle 50, a replica of the one from the 90s, but now with avant-garde touches. In 2019, this successful proposal ended in the opening of a second branch in Costa del Este, with a similar concept but this time, with live music as part of the experience.
Currently, in both locations La Strega is considered one of the best Italian restaurants in the city, preserving quality and consistency as a value.
La Strega prepares all the stuffed and sweet pasta, ravioli, tortellini, lasagna, gnocchi, and tiramisu, among other dishes, guaranteeing quality, freshness, flavor, and distinction in each preparation.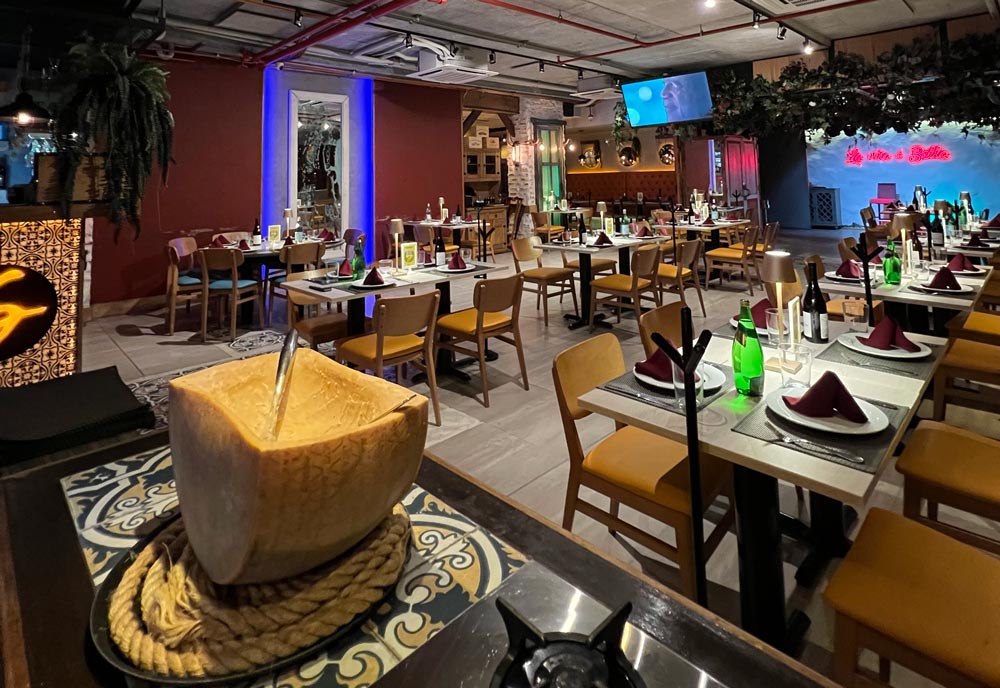 The flagship dish is Fettuccini Strega, with more than 3,000 units prepared per month. There are more than 3000 times that the thick and fresh ribbons of fettuccine touch the piece of Grana Padano, a matured cheese that impregnates all its flavor, creaminess, and aroma, together with the Strega sauce, enhancing the aromas of truffles and funghi porcini that will surprise the palate. Additionally, you can add shrimp or delicious pieces of sautéed chicken.
Alone or as a part of your favorite meats in sauce, the Strega fettuccine is the only option of its kind in the city, and what a flavor!