Are you visiting Boquete with your family and looking for a place that offers different types of food? La Crêperie, Pizza Saved My Life, The Craft Burger, The Dog on The Road, and soon E Pasta e Basta, gluten-free pasta, are in a very colorful corner, easy to identify by its flowers and signs, with a blue roof and white stones in the parking lot. This eclectic gastronomic center led and created by "Frenchie", is a mandatory stop that you cannot miss.
La Crêperie prepares the most delicious Crêpes with the best creativity and compulsive ingredients from the area, including strawberries and others, to create salty, sweet, and vegetarian Crêpes that make your palate fall in love. Followed by Pizza Saved My Life, The Craft Burger, The Dog on the Road, and E Pasta e Basta that will take you to enjoy thin pizzas, eccentric burgers, the famous XL Hot Dog, and delicious gluten-free pasta!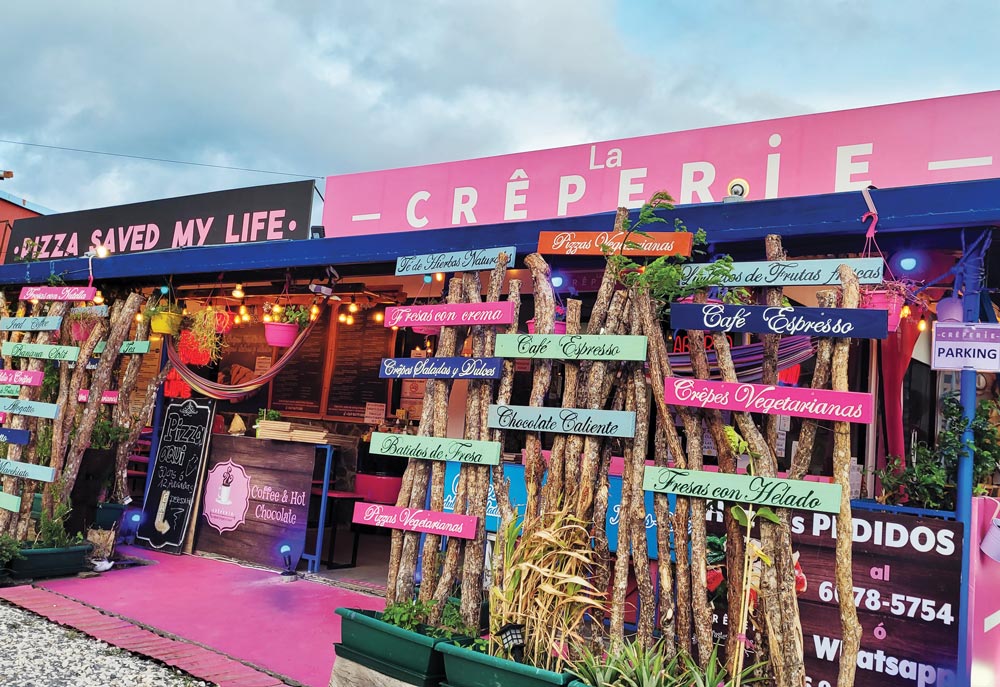 This concept was designed to enjoy the moment, relax, and simply have a delicious pizza, burger, hot dog, and gluten-free pasta, ready in just a few minutes, and accompanied by cappuccino, hot chocolate, aromatic teas from the garden and natural juices. In fact, this place is considered the fastest in the Republic of Panama and Boquete for a reason!!!
Just dare to try the food and enjoy an eclectic environment, where pets are friends, you will always be served with the speed you deserve and a smile on your face. Reservations are not required.