Jorge Branger is a young entrepreneur and marketer. Founder of Fluence Leaders, the #1 agency of corporate digital marketing specialized in LinkedIn and president of Branca Business Center located in the financial heart of Panama City.
This young entrepreneur is considered one of the 10 social media marketing geniuses of our time according to the prestigious American magazine Entrepreneur and has also been on the cover of Emprendedores magazine (the most widely read economics and business magazine in Spain) and awarded the LinkedIn Top Voice a select recognition made by LinkedIn. Jorge has had personal mentoring with Steve Wozniak, Gary Vaynerchuck, Grant Cardone, Tai López, Guy Kawasaki, Russell Brand, Deepak Chopra, Nick Vujicic, Sophia Amourouso, among others.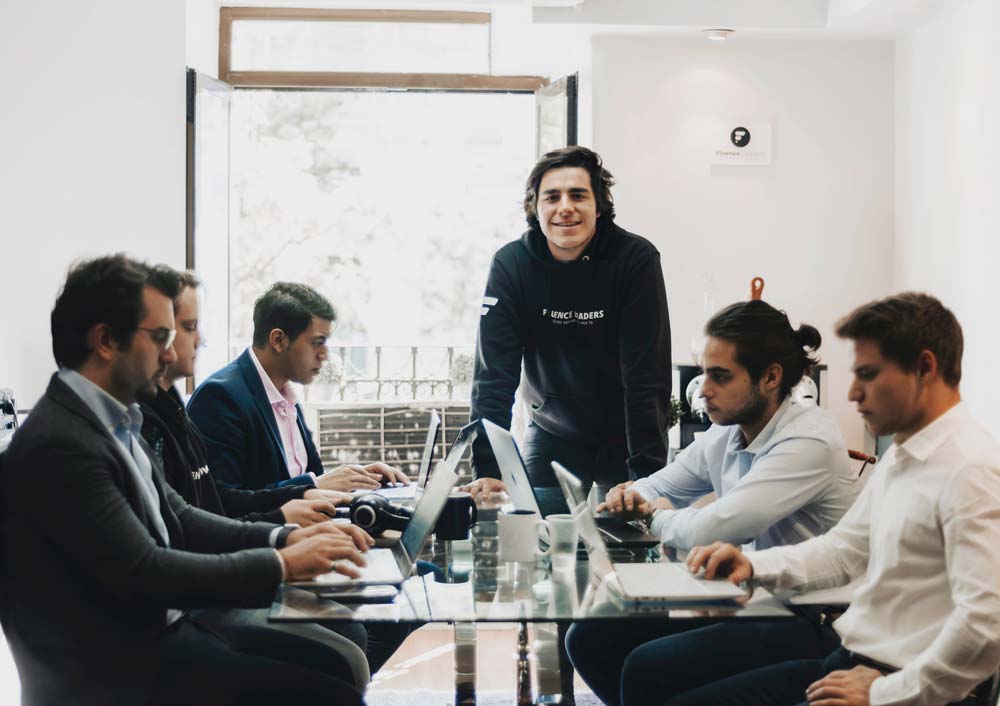 His company, Fluence Leaders, is the first digital marketing agency specializing in digital campaigns with opinion leaders on LinkedIn and Instagram that generates + 5,000,000 monthly impacts on social networks.
This innovative company is revolutionizing paradigms by developing and executing creative digital marketing strategies to amplify the history of brands and reaching millions of people digitally.
This success has allowed Fluence Leaders to expand operations into Panama and soon Colombia. Becoming one of the most disruptive companies in all of Panama, helping large companies with 100% native digital equipment that says goodbye to business protocol.