As you begin your journey down the rough and windy road leading to the beaches of the popular tourist destination of Playa Coronado, you will undoubtedly stumble across Gold Coast Brewing, Coronado's only microbrewery & pub.
Gold Coast Brewing Company's friendly Canadian owner aims to provide a relaxed dining experience for both local Panamanians looking for a unique experience & weary travelers looking for something more familiar than the local fondas. There is no shortage of Latin flair either, by pairing both locally & house-crafted beer selections with North American pub-style dishes, Gold Coast Brewing offers the perfect combination of known & unknown. The friendly staff welcomes you with open arms and smiling faces to enjoy an air-conditioned dining room or the light breezes on the outdoor terrace.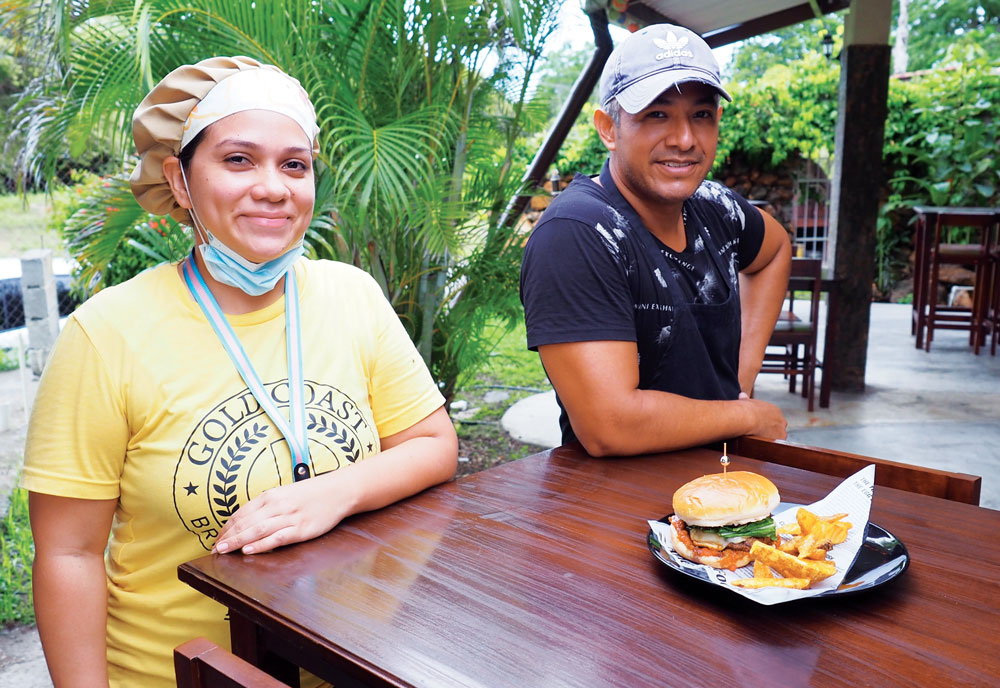 Boasting the best gourmet burgers in the entire world, you'll most definitely want to try the burger of the month the next time you swing by. Gold Coast Brewing has a number of fresh seafood dishes and vegetarian options as well, each bearing the savory signature of Chef Derwin Toala.
Sunday Brunch of Bottomless Mimosas with all the coffee you can handle is an invitation for everyone to gather and share exciting tales of the week gone by. As morning verges into the afternoon, many will be found on the terrace enjoying the craft brews offered including the popular Golden Ale, Tropical Stout, and Ginger Berry.