Global Hotel Panama is leading the market in luxury hospitality in the heart of Panama City, Panama. Located on East 54th Street, Obarrio, it is surrounded by office and residential skyscrapers, shopping centers, and restaurants catering to cuisines of all likes. Global Hotel Panama benefits its guests with a unique product: 5-star luxury at accessible rates.
It starts as you arrive and are greeted by the doorman, Kevin, his kindness and service is welcoming as he carries your luggage in and offers you a glass of champagne, courtesy of the house for every guest as they are checking in. From its lavish décor of marble flooring throughout the lobby, restaurant, common areas, and rooms to its 12th story pool deck offering stunning views of some of the most beautiful skyline the city has to offer.
The "Corner Suite" is boastfully suited with a modern bathtub that sits, hugging the floor-to-ceiling windows allowing you to sit and have a soak while gazing at the panoramic views that the room offers.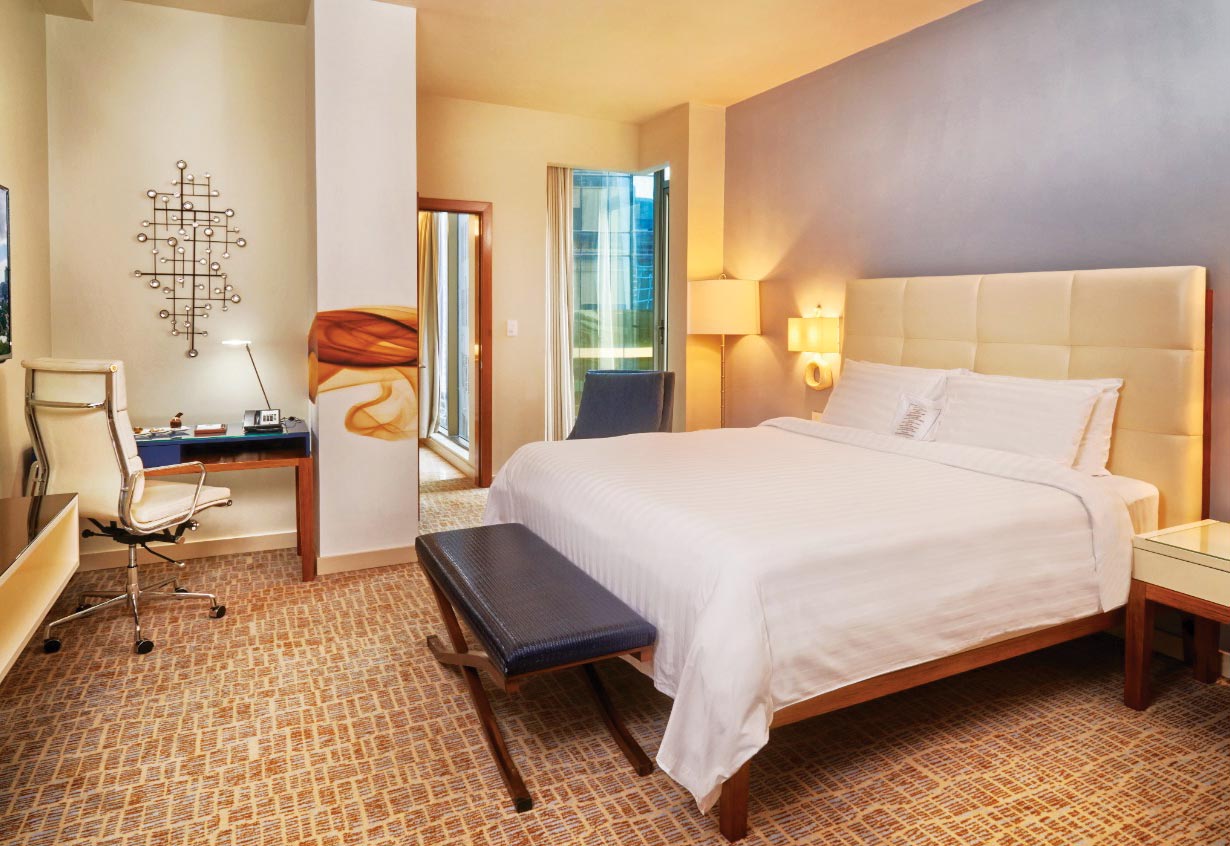 Global Hotel Panama is a 60-room boutique, luxury hotel, although barely noticeable as the rooms are large in size and well laid out. The quality service is insistent on making every moment of the stay enjoying, accommodating, and most importantly comfortable. Because whether on a business trip, for pleasure, or just stopping through to catch a next day flight back home, it is what one desires in a hotel; comfort.
The spa is an oasis with a range of relaxing massages and the gym is also fully equipped so you never miss a beat. The restaurant menu is broad and well-executed, as well as the happy hour from 4:00pm until closing. Come for the accessible prices and stay for the excellent service!