Through an authentic Japanese and international fusion with Latin American touches, FURIA came to transform the local gastronomic offer, raising culinary standards to the levels of large cosmopolitan cities such as New York, Miami and London, while consolidating the image of Panama as an international gastronomic hub.
The name of this restaurant reflects the character and authenticity of this concept, with great and exotic spaces and minimalist details of nature to create a multisensory experience in each evening.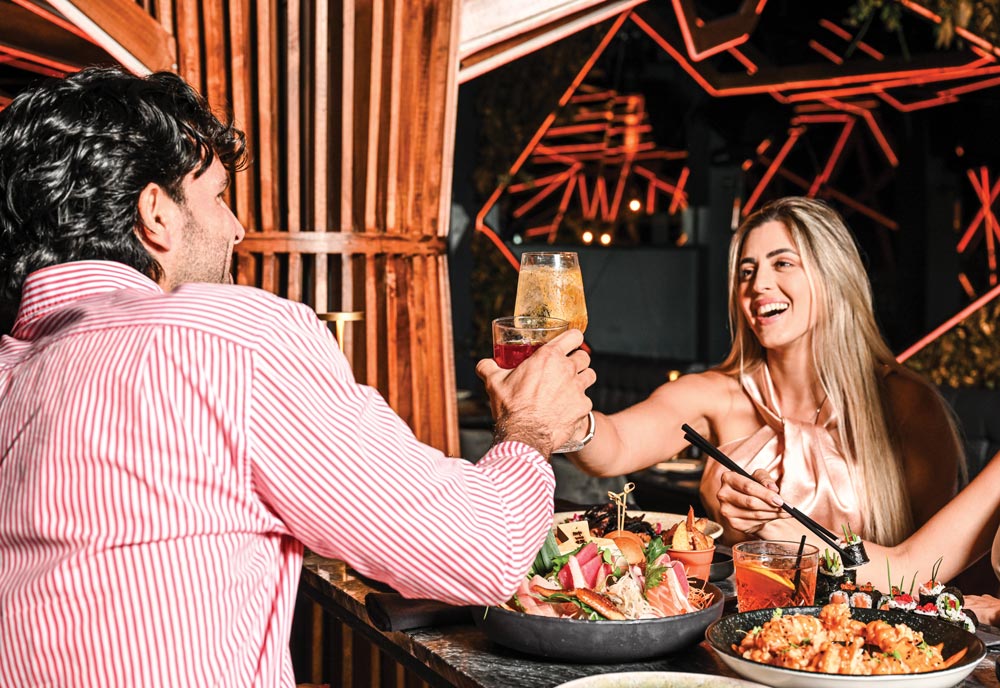 The comfort, elegance and good taste of FURIA are perfectly combined to offer a simply unforgettable gastronomic experience. Their menu allows customers to enjoy a varied offer, where sushi stands out from different nigiri, iconic sashimi and hosomaki. Among them, the Furia Roll, Fantasy, Tropical Roll, Negi Hamachi Truffle are a must-try. Added to the iconic dishes prepared by the Executive Chef such as Popcorn Shrimp, Duck & Fungi Risotto, beef Loin Furia, Cacio e pepe, and Burned Salmon.
FURIA's intrepid cocktail proposal has been created to pair with its cuisine, in a versatile environment that changes as the night evolves, transforming high-end dinner service into a vibrant environment for guests to celebrate all night long.