Fincas y Estancias is a cozy restaurant influenced by the fusion of Argentine and Italian gastronomy, located in the heart of Bocas Town.
This gastronomic treasure elevates the culinary proposal of Bocas de Toro and offers a sophisticated environment that will make you feel at home. The menu highlights delicious and juicy grilled meats, as well as pasta, fresh seafood, fish, and the incomparable Italian stone baked pizza, unique in Bocas.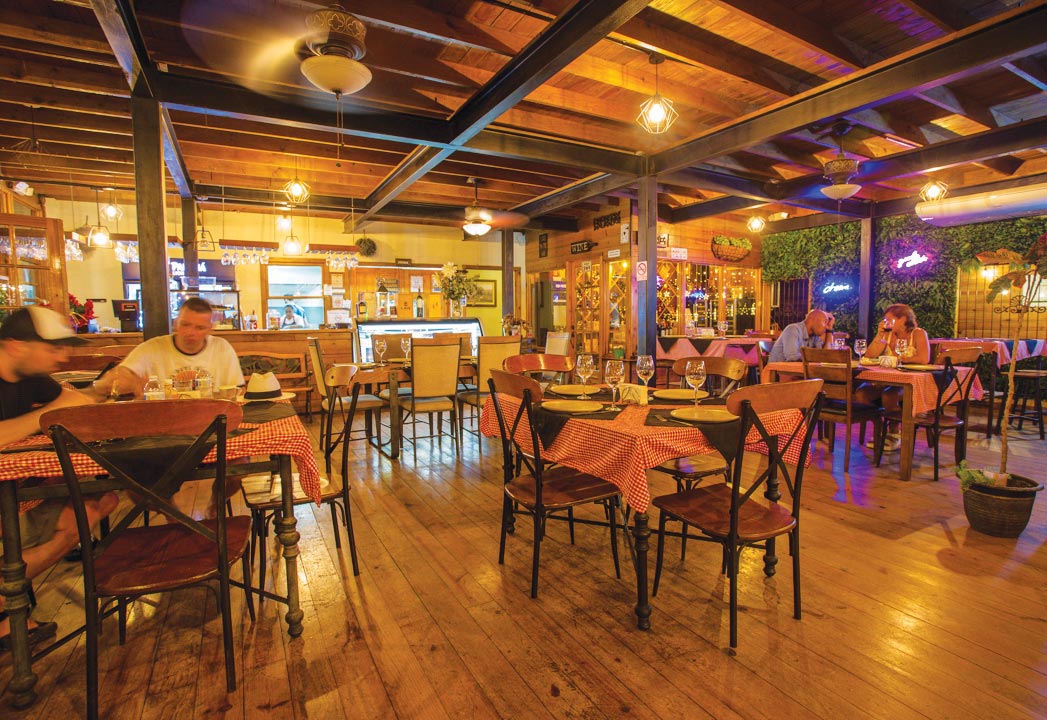 All this, paired with a wide variety of wines since they are the only ones in the entire archipelago to have a wine cellar with over 700 bottles from different countries and 5 temperatures to cool the different varieties available. Added to signature cocktails, which will make your evening an unforgettable culinary experience. 
This is a meeting place for tourists and locals who want to spend a different time, with an excellent kitchen where every detail counts to guarantee a unique dish for your palate.