Eolian Rooftop & BBQ is the meeting point to enjoy the best nightlife in Panama with unique grilled preparations!
The restaurant's successful proposal is the result of a group of friends' passion for the art of cooking over wood and charcoal, the challenge of understanding fire and its qualities, the versatility of meats and grilled preparations in general cooked with Nance wood, selected for its excellent attributes when cooking over hot charcoal.

All this effort and dedication allowed them to transform a hobby among friends, into the first Rooftop & BBQ in Condado del Rey and to become the liveliest terrace of Balboa Boutiques, their second location, from where it is possible to enjoy the true Eolian experience on the top level with a unique view of Panama's bay.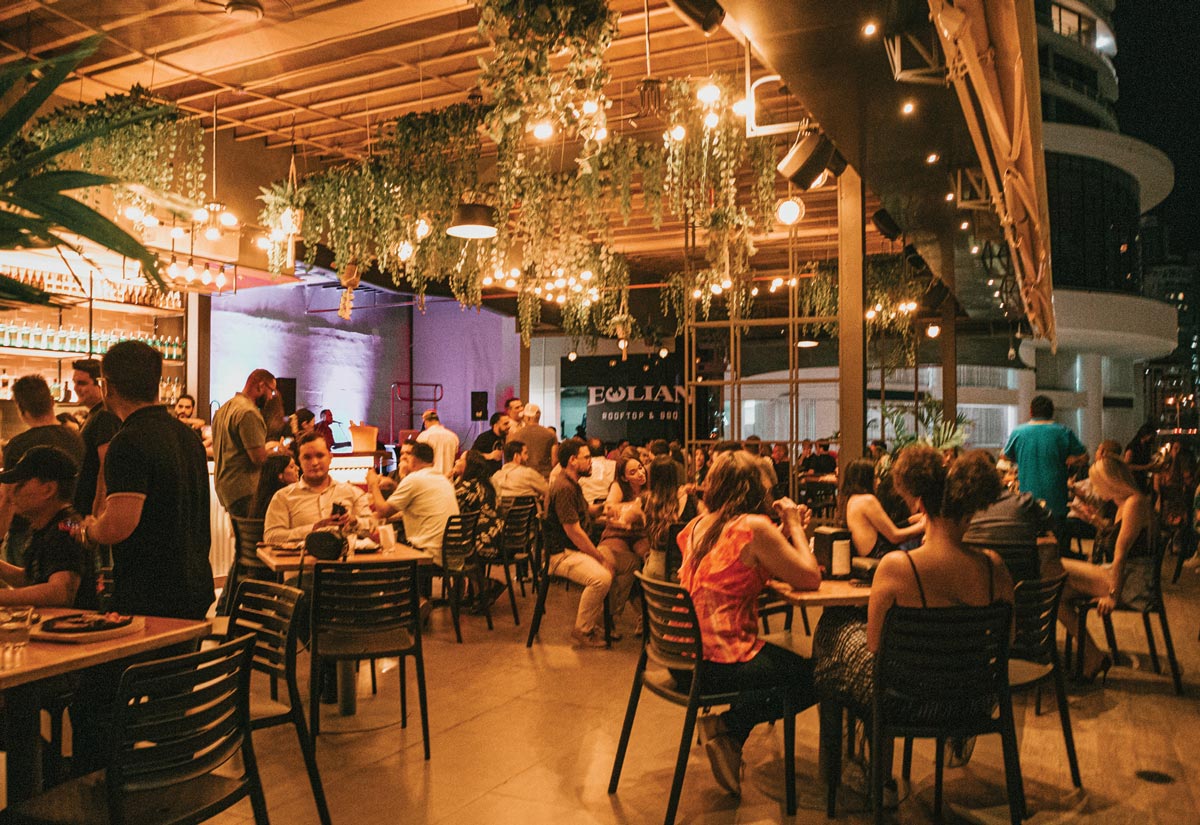 The name "Eolian" comes from the Greek mythology "Aeolus" the God of Winds, with a refreshing breeze on a summer afternoon in Panama from its terrace. This name reflects the personality and authenticity of this concept, with wide and exotic open spaces created to enjoy each evening. 
The extensive menu is a journey through the most exquisite and elaborate slow-fire preparations such as the delicious Pork Belly with pork rinds smoked over Nance firewood, the soft Angus Prime Brisket seasoned with house rub after having gone through a process of smoking from 10 to 14 hours that will simply melt in your palate, as well as the different cuts of meat, chicken, and fish prepared at the moment.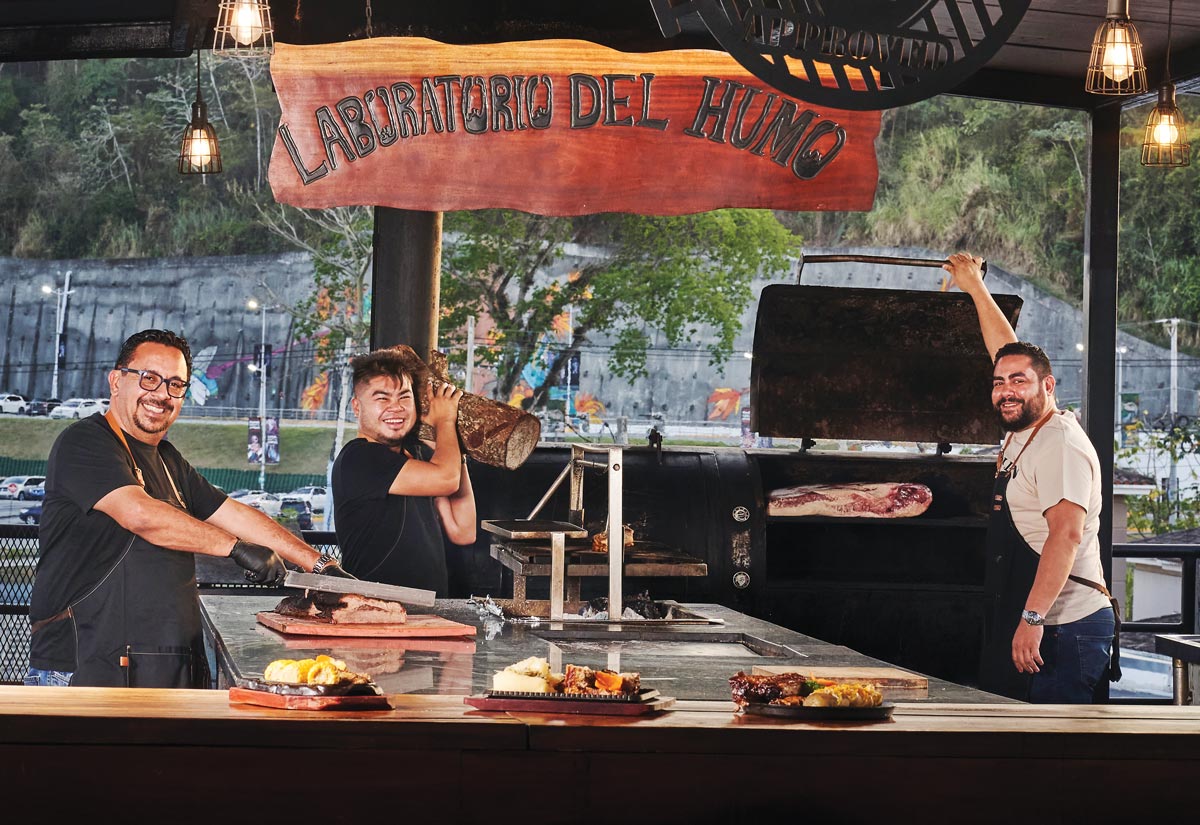 Eolian Rooftop & BBQ's bar shines on its own. With an intrepid cocktail proposal and a wide variety of liquors that have been selected to perfectly pair with the cuisine and nightlife on the terrace, under the light of the stars and an incomparable view of this cosmopolitan city.
This is a place that attracts young people and adults due to the versatility of the concept, unique service, excellent gastronomic proposal, radiant atmosphere, and affordable prices.
This is how Eolian Rooftop & BBQ has quickly become an icon in the city scene and is the best place to organize private events and celebrate any special occasion in an environment created to live a multisensory experience that will make you repeat.

For more information or reservations contact us at Phone +507 6378-7543, our social media is @eolianpanama (Instagram).