Emotions Dinner Theater brings to Panama the best of Las Vegas shows with European flavors to enhance the city's nightlife. This show is the talk of the town with first-class "burlesque" shows combined with a variety of celebrity look alike such as JLo, Cher, Christina Aguilera and more. Enjoy the best performances to heat up your night with a one-of-a-kind experience for couples, friends, or a traveling businessman.
An incredible team of more than 44 artists led by world renowned choreograph Alejandro Martinez fill nights at Emotions Dinner Theater with fun surprises. Marvel the talents of Cirque du Soleil performers, contortionists and dancers, that are trained to perform aerial silks, assorted crazy acrobatics, and amazing shows like Moulin Rouge, Burlesque dancing, and much more! Be dazzled by a contemporary stage with the most advanced technology incluing laser lights, smoke machines, screens, mirrors, an impeccable sound system, and 3 VIP rooms especially designed for private events and celebrations.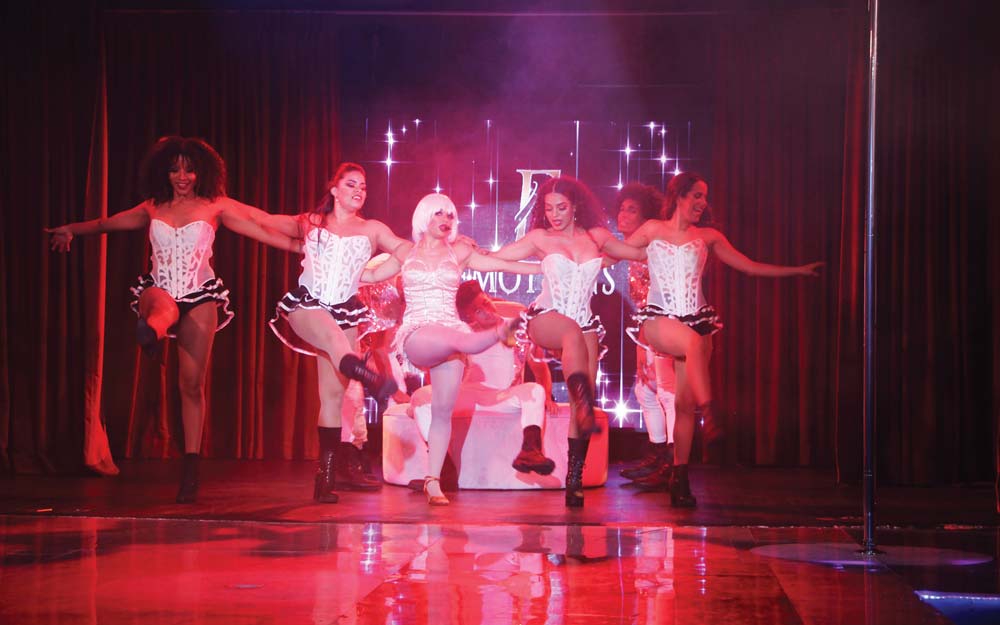 The purpose of Emotions Dinner Theater is to create experiences, to fill your night with emotions through an erotic Las Vegas-style show. This can be only achieved by combining entertainment with good cuisine and exotic cocktails. World Class Chef Leonel Saavedra is in charge of culinary msagic in the kitchen. This top chef prepares the most unbelievable dishes made with different cuts of top imported meats, delicious seafood, including the catch of the day, octopus, shrimps and lobster. Comfort finger food to share such as burgers, pizzas, chicken wings, and more offer well-rounded choices to suit all tastes. Refreshing homemade cocktails, specialty boutique tequilas and vodkas round out any evening and are only found at Emotions Dinner Theater.
For more information on show dates and to purchase tickets please visit www.TicketsEmotions.com. The perfect evening for a romantic escape for couples looking to spice up life. This is also a popular spot for bachelor parties, birthdays, and any celebrations with friends. You can even book the entire venue for your private event with dinner and Shows. Follow them on Instagram at @Emotionsdinnertheater for more updates, promos and events to come. If you mention this publication (The Restaurant & Travel Magazine) you will receive a special gift.