Since El Libanes opened, they have been striving to bring together the traditional flavors of Lebanon with Panamanian twists to create a unique experience for your taste buds. Their fusion of flavors and textures creates a gastronomy full of exoticism, color, freshness, and flavor, with the typical aromas of cumin, parsley, mint, cinnamon, and orange blossom.
El Libanes was created with the intention of being a place for family and friends to come together, share, and enjoy a special moment, accompanied by good music, delicious food, and the most original cocktails. You can find them in Balboa Boutiques Strip Mall in Marbella, Ocean Mall in Costa del Este, and soon in Costa Verde - La Chorrera.
Their menu seeks to balance Lebanese cuisine with its contribution of oriental spices, where vegetables, legumes, and cereals are the basis for creating a world of delicate flavors and textures, with a touch of local gastronomy that everyone loves. Olive oil, lemon, aromatic herbs, and different spices give each dish a special touch, designed to exceed the expectations of our customers.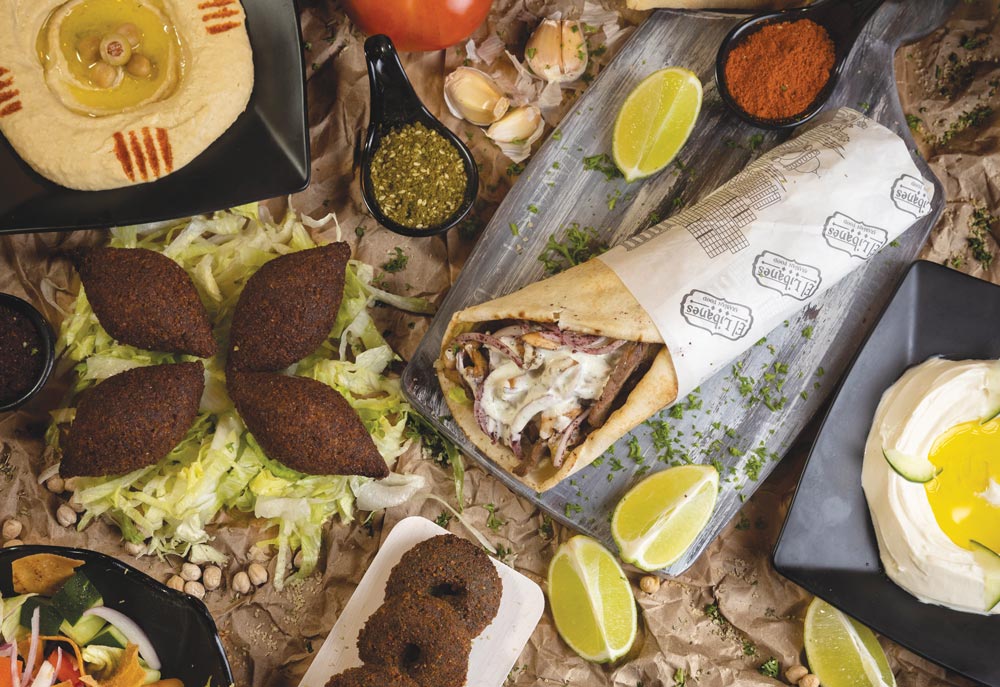 Their Shawarmas of meat, chicken, lamb, and vegetarian are a must-try, as well as their dishes to share, such as Hummus, Babagadush, and Labne. The Fattoush and Tabouleh salads are very popular in Arab countries of the eastern Mediterranean, and the Lebanese dish is the best way to sample a bit of everything. They also have a great selection of national and imported beers, wines, sangria, and house cocktails, like the original Black Margarita. All of this in a pleasant atmosphere and with unparalleled attention that will make you feel right at home.
For more information or reservations contact us at Phone +507 6516-8547 our social medias are @libanespty (Instragram) and El Libanes Shawarma (Facebook).