Chris Young is a world-class chef with more than 20 years of cooking experience that has revolutionized the gastronomic scene of the Highlands of Panama with his love for cooking, entrepreneurial vision and great technique that has led him to open some of the best restaurants in Boquete and surrounding areas.
Starting with Big Daddy's Grill which is an emblem of Boquete. It is an exceptional place to enjoy an excellent gastronomic proposal, in an environment that invites you to share with friends and family both in their indoor and outdoor spaces that are just amazing. Young is also the Executive Chef and partner at Tap Out Sports Zone, the best place to enjoy all kinds of sports on their big screens HDTV's, with a casual menu that features grilled meats, burgers, finger food dishes and the best cocktails & beers.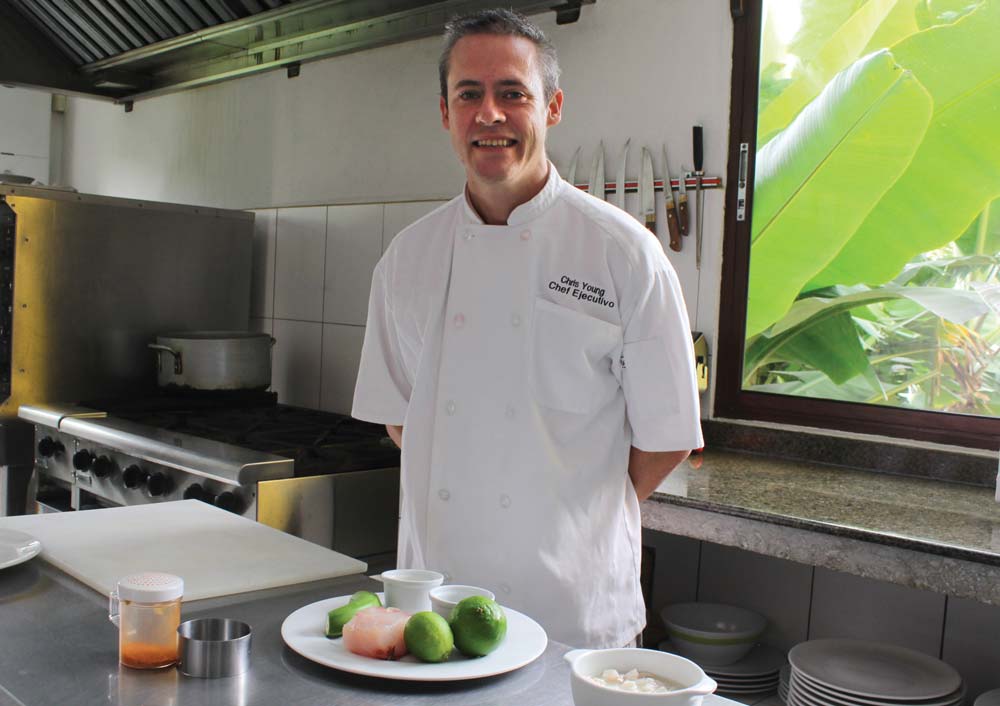 In addition, Young is a partner of Big Daddy's Beach Club & Hotel in Puerto Armuelles. It is the only hotel directly on the beach combining a magnificent location, gorgeous and spacious rooms, a full restaurant with great cuisine, a bar where high-end cocktails are prepared using the freshest ingredients. They also offer tours to see monkeys, horseback riding on the beach, whitewater rafting, and much more, with an exceptional service that makes the perfect combination for a relaxing day at the beach with friends and family.
Young's latest creation is Mesa Azul, at the Oasis Hotel in Boquete, offering a different gastronomic experience where Chef Ben will prepare the most amazing dishes right in front of your eyes.
Through the years, Young has highlighted the importance of providing the best and creating unforgettable memories, so much that he takes pride when a client is happy for the attention received during the time at any of his restaurants.