China Bistro breaks paradigms and opens the spectrum of flavors and recipes of the Chinese classic concept of food. This original restaurant located in the heart of Obarrio recently opened with a gourmet proposal that presents emblematic dishes from the province of Sichuan, China.
Sichuan cuisine is internationally recognized due to the use of spices and hot peppers, as well as the elaborate preparations of traditional recipes, with Chengdu, the capital of Sichuan province, declared a city of gastronomy in 2011 by UNESCO, thus recognizing its sophisticated cuisine.
Sichuan cuisine is also renowned for a great variety of spices, as each dish requires a different cooking method. As the saying goes: "A dish has a flavor, a hundred dishes have a hundred flavors."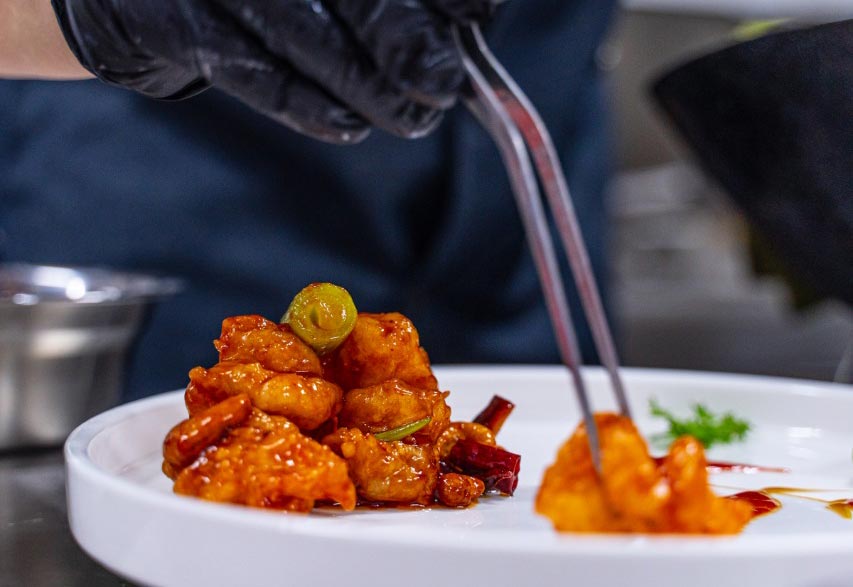 China Bistro is a different concept from the rest of the Chinese restaurants in Panama, being one of the first to offer a meticulously selected menu of classic Chinese Sichuanese dishes, where the quality and origin of the ingredients are a fundamental part of success.
In a versatile and modern environment designed to enhance this gastronomic and sensory experience. With 4 private VIP lounges and a central dining room where you can enjoy lunch and dinner, with excellent service.
The menu includes multiple cold appetizers, including Chayote in Hot Pepper sauce, Sweet and sour cherry tomato, Lotus with fennel leaves, as well as various soups that can be enjoyed at any time. Followed by signature dishes such as Abalone with homemade sauce, Stone-ground Tofu, Hongsiu Bacon, Kung Pao Chicken or Shrimp, and many other freshly prepared dishes.
This is a perfect marriage between Chinese Sichuanese gastronomy and a wide range of alcoholic and non-alcoholic beverages (among them the traditional Chinese tea that accompanies all meals). Here, all guests will simply enjoy a gastronomic trip to China, without leaving Panama.