A luxury beachfront hotel near Santa Catalina & Coiba National Park 
Hotel

Situated on a secluded and dramatic beachfront, Catalina's Hideaway is a luxury hotel where the jungle meets the ocean. The hotel is conveniently just outside of the popular surf and dive town of Santa Catalina, but also hidden where travelers can immerse themselves in the undisturbed nature of Panama.

An eco-aware beachfront space offering all of the comforts of home in jungle-chic casitas & a treehouse. Rejuvenate your mind, body & soul with rooms featuring exquisite outdoor garden showers, imported and locally sourced boho décor, and lavish linens. 
Compliment this with their farm/- sea-to-table restaurant, Sobremesa, a beachfront yoga deck, stargazing platform, firepit, infinity pool, beach volleyball, games room & contagious vibes; this is a place you will never want to leave.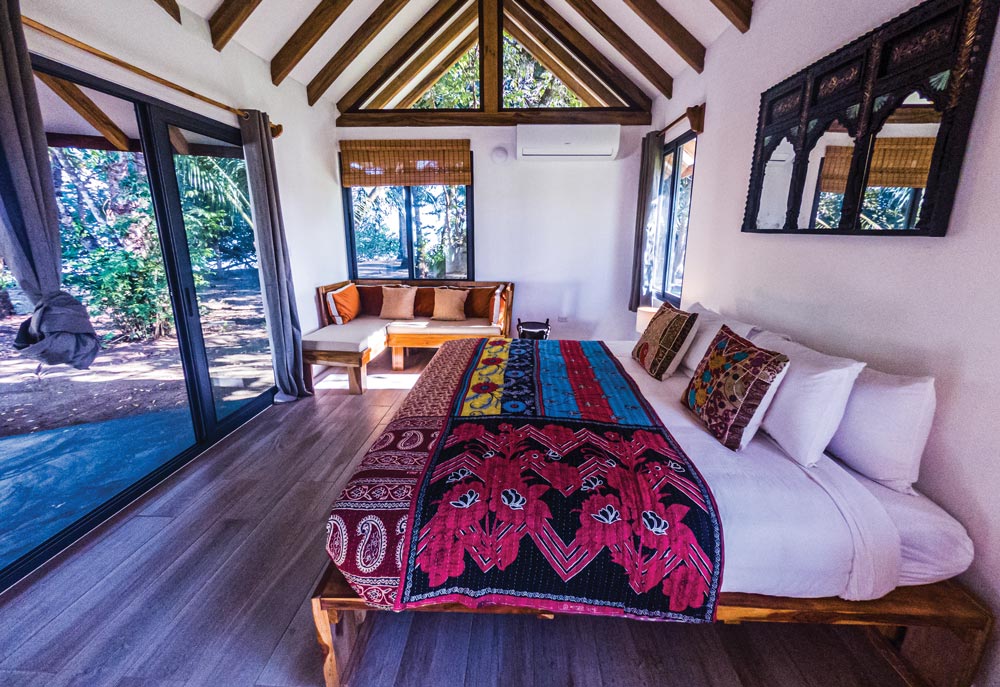 Restaurant
Sobremesa is The Hideaway's central gathering spot devoted to serving casual, eclectic, and healthy-ish meals with a farm-to-table philosophy. Designed and fumished with comfort in mind, we encourage you to "sobremesa" with us!
The cuisine highlights a locally and sustainably sourced philosophy with fresh fish, meats, and various vegan and vegetarian options. Sip on one of their signature cocktails while sitting in the infinity pool overlooking the beach. And for wine lovers, you will be pleased to see this Canadian owned establishment has brought a fantastic wine list to this hidden gem sitting on the edge of the Earth.
"La Carte Breakfast" INCLUDED
Sobremesa or "over the table": (n.) refern to the time spent relaxing and conversing around the dinner table after a meal; time to digest & savour both food and friendship.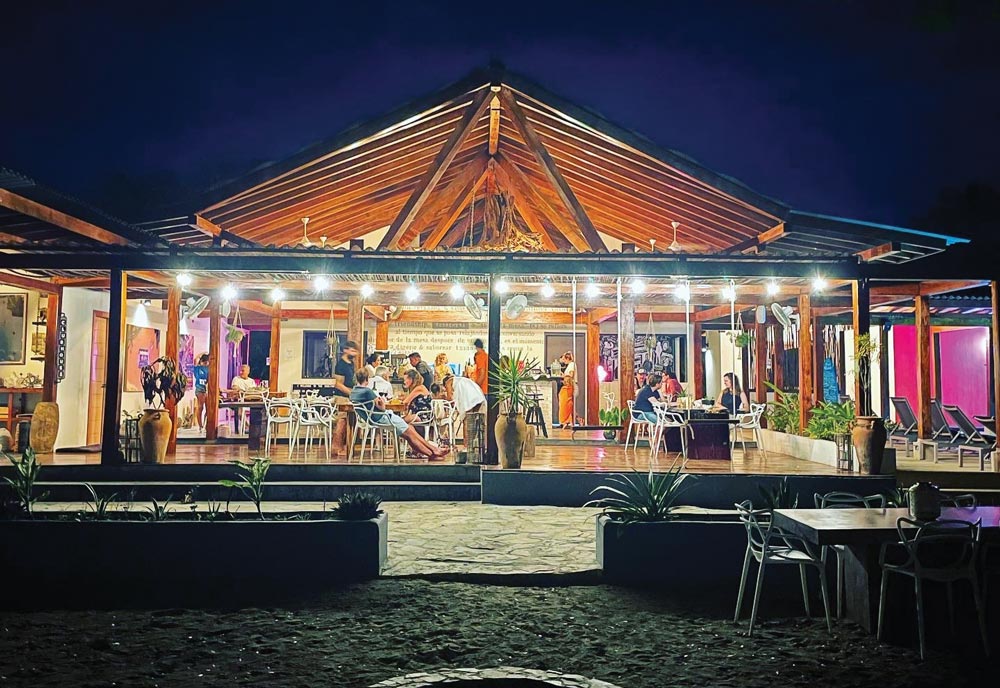 Activities

Both on- & of-site Catalina's Hideaway has an abundance of activities and adventures for you and your family.


PLAY AT THE HIDEAWAY • Complimentary Daily Yoga on the Beachfront Yoga Deck • Thai-Yoga or Swedish Massage • Stand-Up Paddle Out Front • Beach volleyball • Movie Nights with Free Popcorn • Stargazing • Horseback Riding with Trusted Local Cowboy • Firepit Roasted Marshmallows • Games Room • Jumbo Jenga

PLAY AWAY • Old Growth Mangrove Tour - an exclusive nature & birding offering from Catalina's Hideaway • Waterfall Adventure Day - an exclusive offering from Catalina's Hideaway • Coiba National Park - dive and snorkeling adventures • Surf Lessons with certified bilingual instructors • Private Island Adventures - Cebaco, Santa Catalina Island, Gobernadora & more!
 FREE Daily Yoga