Under the tutelage of Chef Enrique Fernández, Casa Tua offers a gastronomic proposal that goes beyond classic Italian cuisine, where ancient recipes merge with modern touches, keeping the original flavors intact and combining local products with the best quality ingredients creating a unique gastronomic experience in the city.
In this emblematic restaurant, you will feel at home! Located in the heart of San Francisco, Casa Tua features private indoor spaces as well as an outdoor terrace to offer a comforting, safe, and suitable environment for any occasion.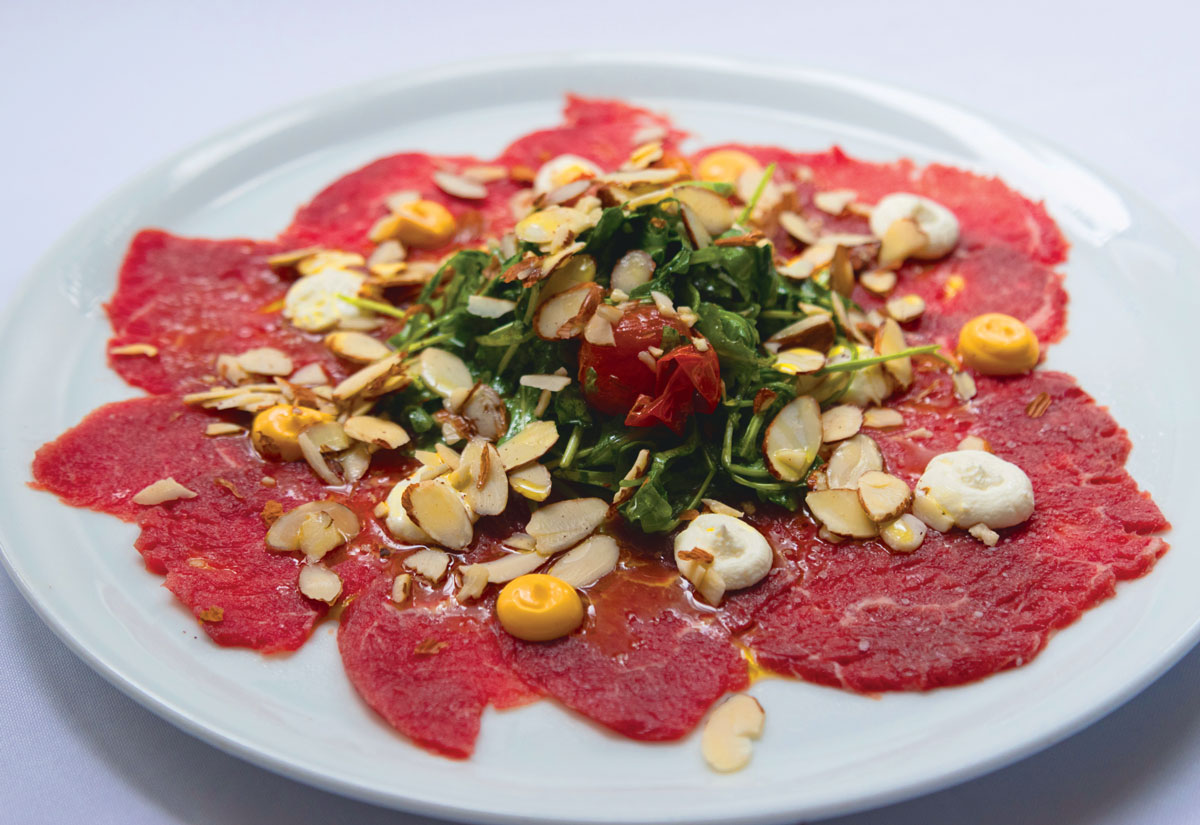 The menu is a culinary journey through Italy! To start, a delicious Beef Carpaccio with drops of mascarpone cheese, saffron aioli, arugula salad, almonds, pickled cherry tomato, and olive oil infused with fresh herbs will make you fall in love with the contrast of flavors; followed by a Manchego e Pepe pasta, inspired by the popular "Cacio e Pepe" but with a homemade twist with a sauce prepared with prawns and a touch of guanciale.
To end this journey with a flourish, a fresh homemade tiramisu cannot be missing.
Chef Enrique's cuisine is flexible and adapts to any customer demand, always seeking to revolutionize through a variety of salads, meats, fish, risottos, and much more.