Located over the water in downtown Bocas (Isla Colón), the BV has been providing food, drinks, and local smiles since 1997.
The Caribbean-style building features an open-air dining area with ceiling fans as well as a deck with outdoor seating and an ocean breeze, both providing great ways to enjoy the gorgeous view (vista) of this tropical paradise.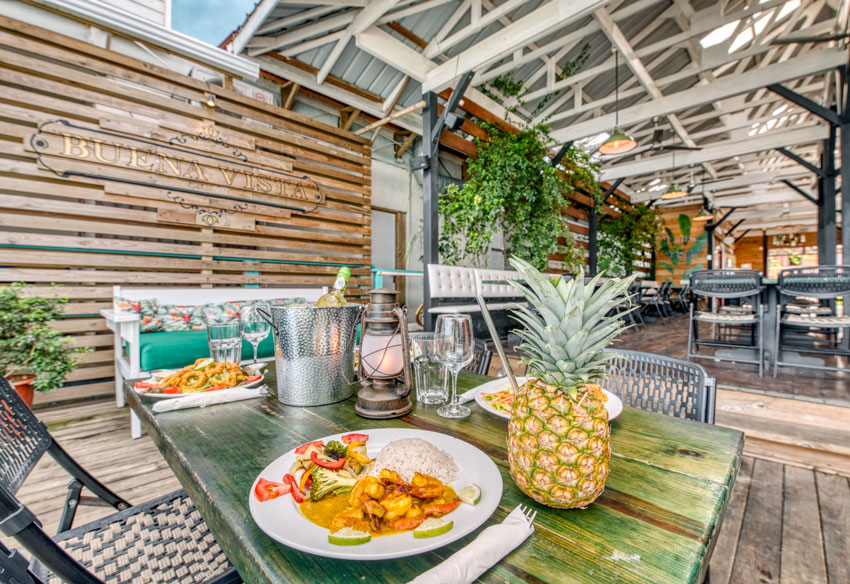 They use only the freshest ingredients to prepare breakfast, starters, sandwiches, and burgers, as well as seafood, steaks, international fare, and house specialties. Accompany them with a refreshing cocktail, fresh fruit smoothie, beer, wine, or even a giant piña colada served in a pineapple.
The Buena Vista opens daily from 8:00 am until 9:30 pm for breakfast, lunch, dinner, drinks, and everything in between, including Happy Hour from 5 to 7 pm. Here you will be treated like royalty with the promptest service you deserve! Whether you are starving, snacky, or just plain thirsty, come check this place out!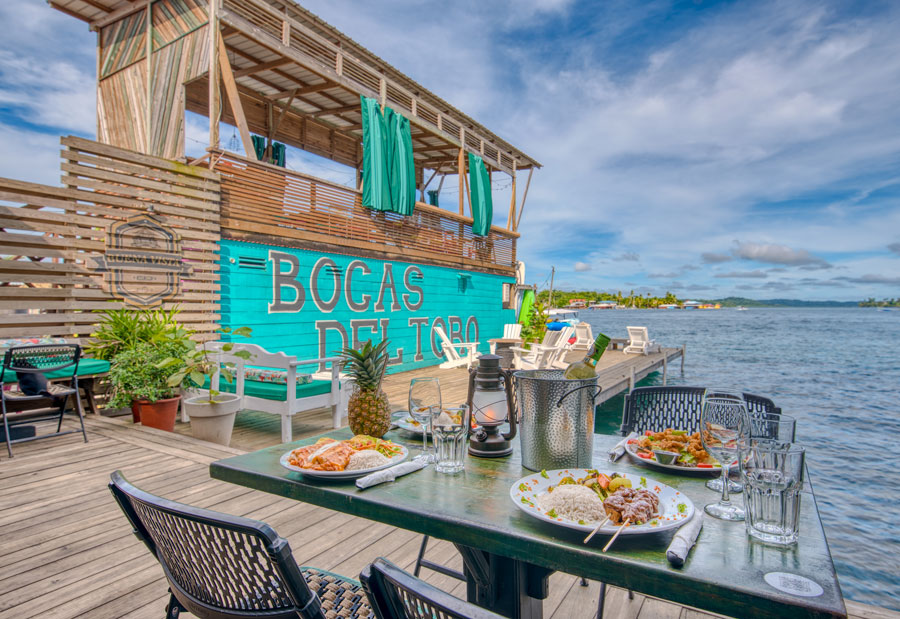 The owners, Kelly and Juan Pablo De Caro are proud of their all-Panamanian staff, some of whom have been with them for over 17 years.
By coming in, you are helping to directly support ten local families while checking a classic Bocas experience off your list.