Escape with your family and friends to a one-of-a-kind exclusive villa right in the heart of Boquete and enjoy a tailormade experience with the service, quality, and comfort you deserve to enjoy a remarkable holiday in this charming destination located on the slopes of the Barú Volcano.
Your destination is Boquete Luxury Mountain Villa, a 5-star luxury bespoke Villa that can be "100% yours" for the full duration of your stay! 
With 8 luxury suites that feature ensuite bathrooms (some even with jacuzzi jet tubs), private balconies, and patios, Boquete Luxury Mountain Villa was designed to comfortably accommodate families, groups of friends, destination wedding parties, corporate training, and retreats.
This 660-square meter property is a real hidden gem in the land of eternal Spring. With sliding glass doors leading you from the main living area to the fresh air, covered terrace where you can enjoy a BBQ, with ample space for relaxing, dining, or having a drink in front of the fireplace. With full use of the in-house massage suite, massive kitchen with chef-grade appliances, and even an indoor cocktail bar, this is the perfect place to create unforgettable memories.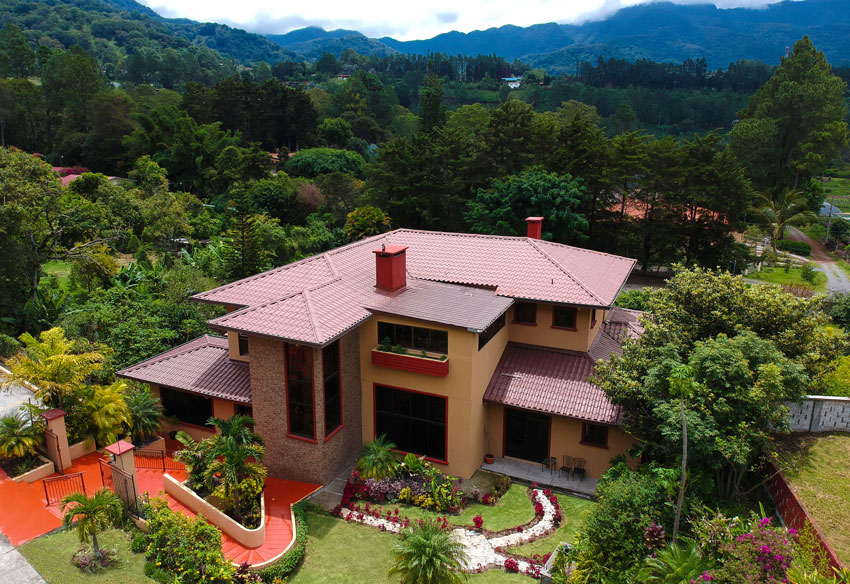 To arrange your trip to Boquete, get in contact with your Host at [email protected], via their website listed below or through Airbnb, and they will guide you and help design your dream vacation package, which also includes booking excursions and activities in Boquete, organizing private events in the Villa and transportation services if required.
Venture out and discover Boquete by taking a private coffee farm tour, or even a chocolate-making class, all arranged turnkey by your Host.
Now renting a private villa and getting the service you deserve is easier than ever before.
Make your next visit to Boquete a luxury experience with Boquete Luxury Mountain Villa.
For more information, please visit their website: www.boqueteluxurymountainvilla.com