Azul Paradise brings you their latest creation, Azul Restaurant Oceano part of the Azul Restaurant collection. This restaurant was designed to offer the freshest recipes from the Mountains to the Oceans with Caribbean fairs and locally sourced products to make you experience a completely different dining experience in Bocas Town. 
Looking for the perfect place to enjoy a refreshing cocktail, a healthy and delicious gastronomic proposal, and stunning views of the Caribbean Sea? Azul Paradise Oceano's back overwater deck is the right place! This deck offers the perfect setting for a relaxing evening with friends and family, complete with delicious flavors of Caribbean cuisine.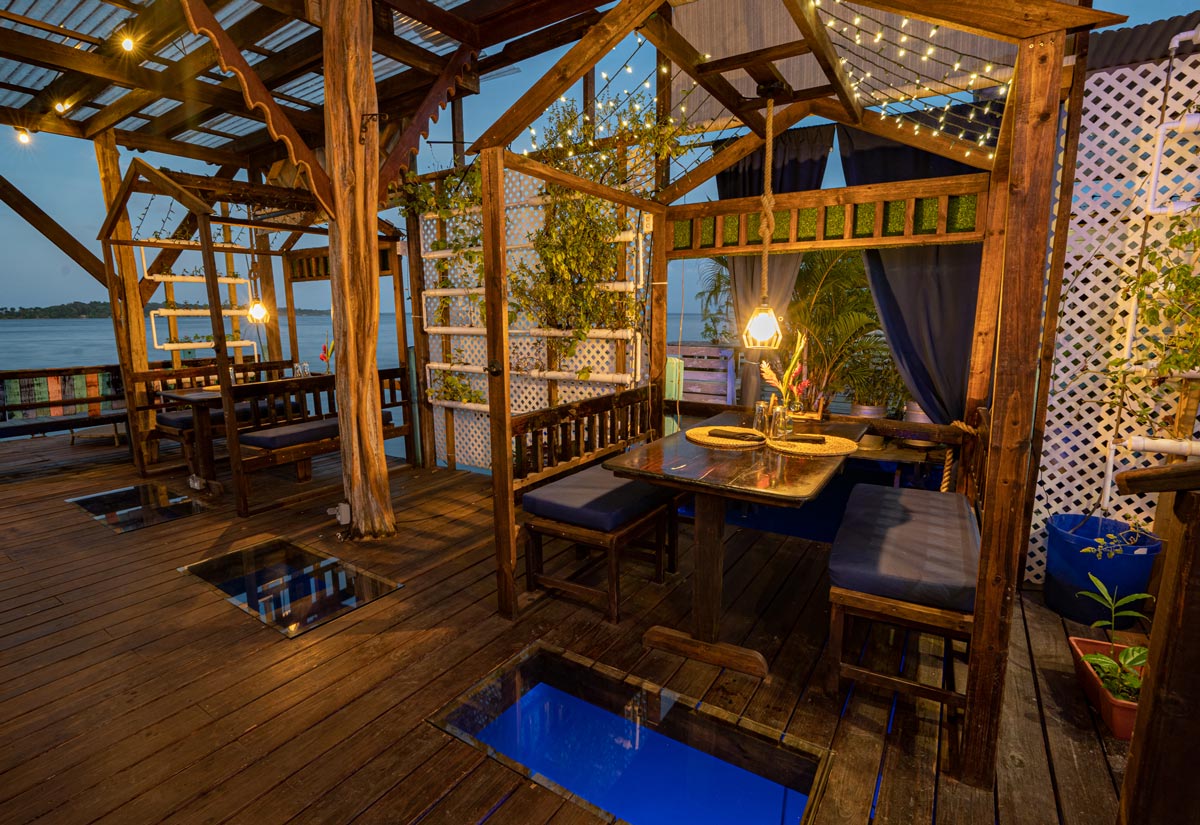 From fresh seafood to tropical fruits, the chef creates mouth-watering dishes that will transport you to paradise while enjoying the magic of a tropical sunset.
Do not miss the opportunity to have this unique and incomparable experience. For reservations whatsapp us at +507 6664-7100, our social media is @azulrestauranttedition (Instagram) and our webpage is www.azulparadise.com