Welcome to the newest creation in the Azul Restaurant Family. Located in the heart of Isla Colon, inside of the Azul Paradise Hotel is a dining experience you will not want to miss.
It is not just a restaurant, but a concept aiming to contribute to a healthy and productive planet for generations to come. The menu is inspired by research showing the benefits of a plant-based diet and inspired by many of the philanthropic initiatives in the community of Bocas del Toro.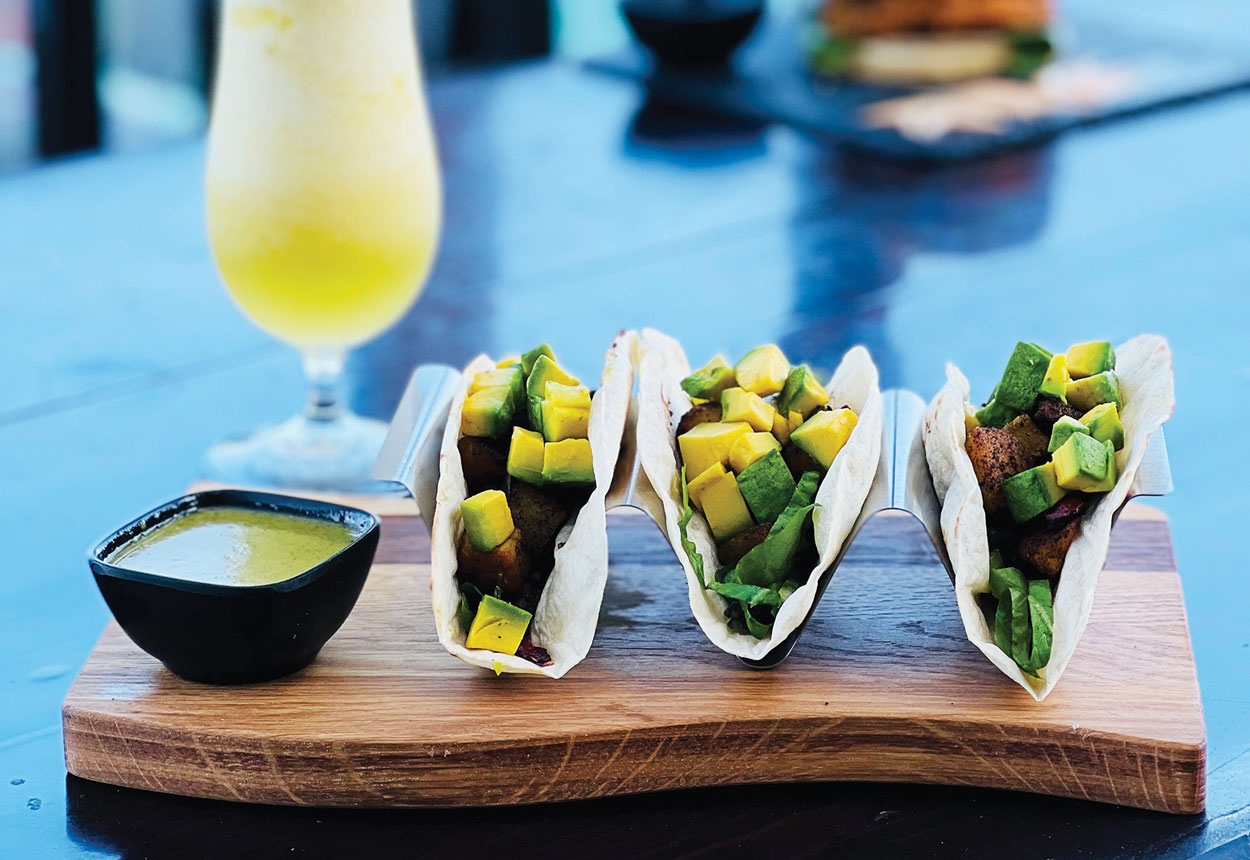 The earth and ocean concept of this small and vibrant restaurant is in the story behind the design. At every turn, the details become the experience. The green walls are fresh herbs filled with superfoods growing from hydroponics' systems. While dining, you will enjoy the marine life below the glass floor. The viewing of the reef signifies the commitment to the ocean and support the Caribbean Coal Reef Restoration Project.
The restaurant is more than a concept. It's the sights, sounds, and smells of the islands. It is our commitment to include multiple local organizations and focus on those that give back to the sustainability of the planet.
Taste plant-based dishes fused with island superfoods that will change the way you think about dining.