Azul Paradise Shoreline Serenity offers the perfect blend of tranquility and luxury in Bocas del Toro, providing a unique experience on a secluded beach.
This boutique hotel property on Isla Bastimentos is the ideal destination to plan your next adventure in Bocas del Toro. Presents a collection of charming water villas where you can disconnect from the outside world. Each villa is perched above the mesmerizing blue Caribbean Sea, featuring glass floors for observing the marine life below. Surrounded by miles of pristine white sand beaches and untouched rainforest, this secluded property offers a serene atmosphere.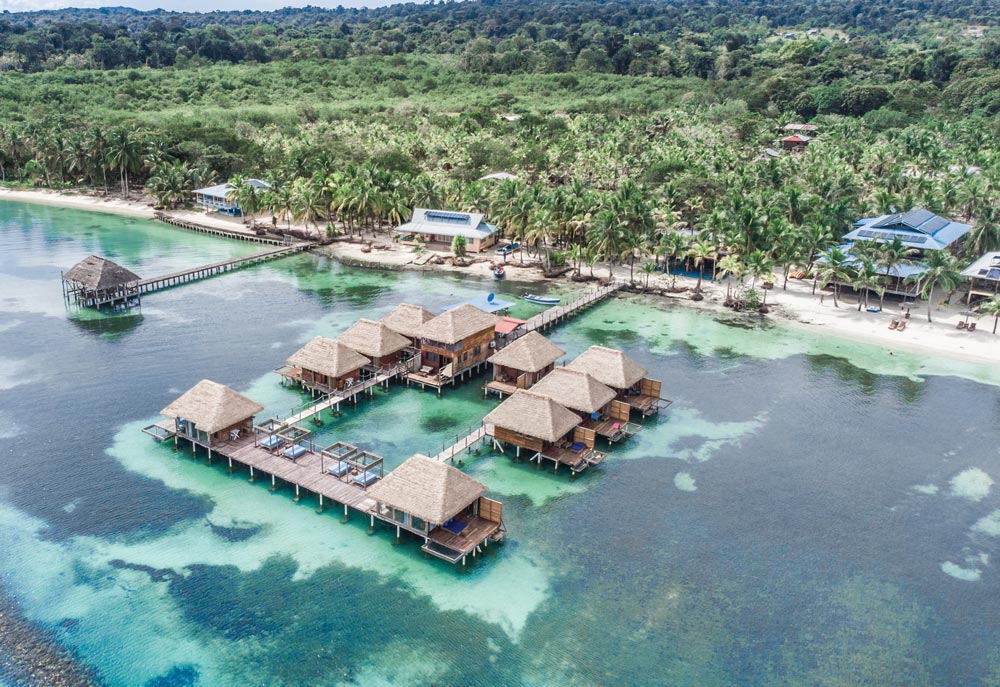 After the sun sets, unwind at the Clubhouse restaurant or spend a magical night on your private terrace under the stars. 
The property provides complimentary non-motorized water sports such as kayaking and stand-up paddleboarding. Additionally, there are various captivating experiences available, including dolphin safaris and visits to neighboring islands. Explore the untouched Zapatilla Cays, embark on a snorkeling adventure at Coral Cay, or take a jungle hike to discover a sustainable chocolate farm. You can also visit the nearby Salt Creek indigenous village or enjoy day trips to secluded beaches.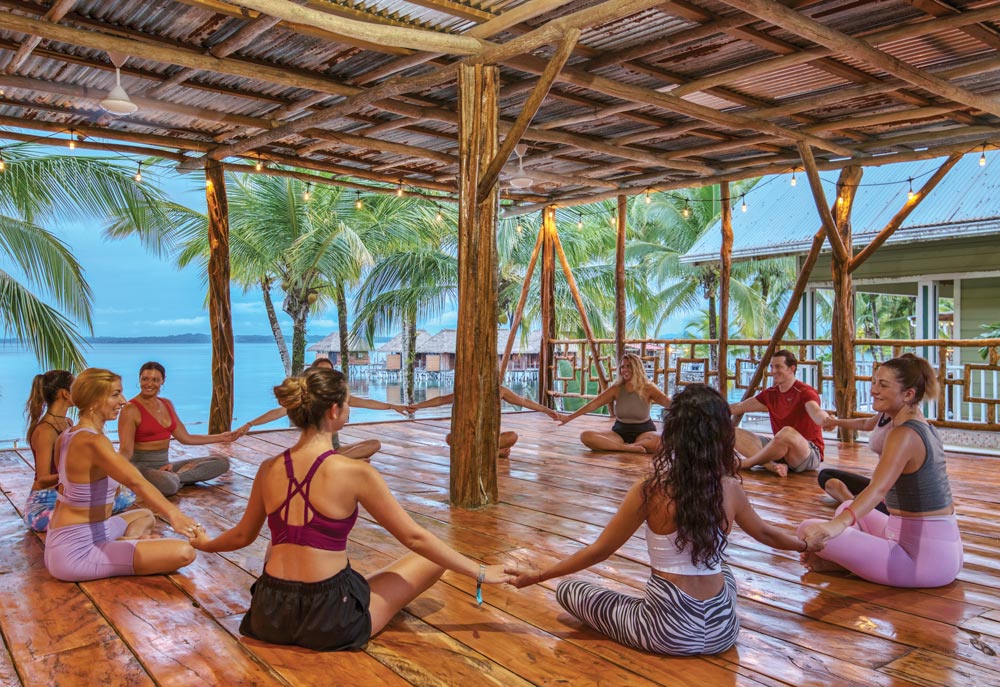 It is the perfect place for a family or group escape in a gloriously remote location with white sand, fresh food, and warm hospitality.
For further information and reservations, please visit www. azulparadise.com also you can reach us at +507 760-9760.